Podcast: Play in new window | Download
Subscribe: Apple Podcasts | RSS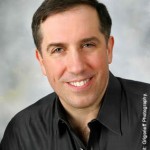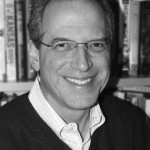 Jonathan Koomey talks about COLD CASH, COOL CLIMATE: Science-Based Advice for Ecological Entrepreneurs. It's about how we could ignite a new era of entrepreneurship with good, domestic jobs for a cleaner, cooler planet. And Philip Warburg naysays the skeptics in his book HARVEST THE WIND: America's Journey to Jobs, Energy Independence, and Climate Stability.

Jonathan Koomey
To many these days the future looks pretty grim. Atmospheric carbon has just passed a scary milestone — 400ppm. That about 50 ppm higher than what we need to maintain for a safe climate. New Mexico is in flames, Greenland is melting, and we've just learned that nuclear plants are at risk of disruption due to global warming.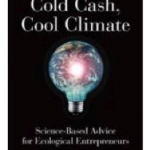 There are those who say we need proven technologies like natural gas and nuclear to cut carbon emissions because renewables like wind and solar just aren't ready for prime time. But Jon Koomey says we can choose a better future by scaling up technology we already have and making it better. That's the way we did it with digital technology–if we'd waited until we had the perfect personal computer, we'd still be using typewriters and hearing our music on tape decks. Koomey says we can learn best by doing — not waiting for some pie in the sky time when every green technology is perfected in the lab before putting it on the market.
His book COLD CASH, COOL CLIMATE is addressed to entrepreneurs, but it makes fascinating reading for anyone. A scientist, engineer and entrepreneur, Koomey builds a compelling case for getting to the green energy future, despite a paralyzed Congress and an entrenched fossil fuel lobby.
Koomey's COLD CASH, COOL CLIMATE series on CSRwire
Philip Warburg

Wind energy could supply 50% of our electricity within a generation. But it already supplies 20% of Denmark's electricity and 17% of Germany's. And China is eating our lunch, surpassing the US in investments in wind power to become the global leader.
Wind power in the US has been beset by controversy and erratic public policy–Republicans in Congress are planning cuts to wind energy credits right now. These barriers have slowed the growth of our domestic wind industry — but not choked it off entirely. Wind is still a happening thing. A study just out shows new wind generation could soon be cheaper than new coal plants. And the wind industry is already bringing good jobs, clean energy, and much needed income to cash-strapped farmers.
In his book, HARVEST THE WIND, Philip Warburg takes the reader on a tour of the wind industry — mainly in the US, but he also Denmark and China — to show readers what's going on and what's possible. Warburg is past president of the Conservation Law Foundation.
LISTEN to the rest of Francesca's interview with Philip Warburg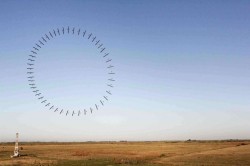 Flying wind turbine
READ Koomey's blog post on the Flying wind turbine