Podcast: Play in new window | Download
Subscribe: Apple Podcasts | RSS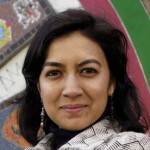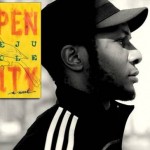 We hear clips from five of the top ten shows of 2011, including novelists Tahmima Anam, and Teju Cole, journalist James Kaplan, memoirist Susan Rosenberg and marine ecologist Carl Safina. We also tell you about five other show episodes that made the list.
It's that time of year — time for the Top Ten lists. Here on WV, we like to let you savor an interview, so we only have time to air five clips from the Top Ten Shows of 2011. Click on the full show links to hear the full interviews. What follows is in alphabetical order.
1. Tahmima Anam, THE GOOD MUSLIM
In 2008, WV spoke with Tahmima Anam about her acclaimed debut novel, A GOLDEN AGE. It told the story of the widow Rehana Haque and her two teenage children as they become involved in Bangladesh's struggle for independence. The Liberation War was an armed conflict that pitted East Pakistan and India against West Pakistan. It ended in the secession of East Pakistan, which became the independent nation of Bangladesh. Now Anam is back with a terrific sequel: THE GOOD MUSLIM. It tells what happened to Rehana's children, Maya and Sohail — how the war of independence changed them and how they each deal so differently with the lesions the trauma of war has seared into their souls.
Listen to the full interviews with Tahmima Anam about both novels. 
2. Teju Cole, OPEN CITY
Teju Cole's celebrated novel OPEN CITY takes place in a New York City marked by the events of the 9/11 attacks. Its narrator and protagonist, Julius, is a young Nigerian-German immigrant, doing his residency as a psychiatrist at a New York City hospital. The interplay between outsider and insider, between trauma and consequence, and human connections acknowledged and denied are explored in this powerful and evocative novel. Listen to the full interview with Teju Cole.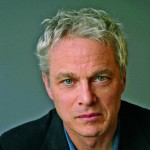 3. James Kaplan, FRANK: The Voice
James Kaplan's terrific biography of Frank Sinatra, FRANK turned me from someone totally indifferent to Sinatra into a fan. Reading like fast-paced hard-boiled fiction, the biography takes the reader on a fascinating journey through the life one of America's greatest musical talents. It's a personal, cultural history, and musical history of Frank Sinatra's life, loves and times.
Listen to the full interview with James Kaplan.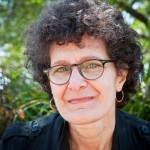 4. Susan Rosenberg, AN AMERICAN RADICAL: A Political Prisoner in My Own Country
Susan Rosenberg's powerful prison memoir, AN AMERICAN RADICAL, exposes systematic human rights abuses in the U.S. prison system. But what's even more moving is her searing account of her own experience of more than 16 years behind bars. We play a clip of Rosenberg reading an excerpt from the book about the Washington DC jail, where she spent her first months in prison. Listen to the full interview with Susan Rosenberg.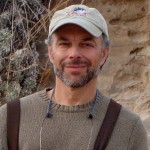 5. Carl Safina, THE VIEW FROM LAZY POINT: A Natural Year in an Unnatural World
Lazy Point is a "flat peninsula of scrubby pines" in Amagansett, New York. It's marine ecologist Carl Safina's vantage point on the world's oceans — oceans that are in deep trouble from multiple assaults. In the book, Safina alternates between two poles. lyrical descriptions of the beauty of place — interwoven with strong warnings about the impact of climate change and environmental abuse. He also has some inspiring success stories. One place where there is both good and bad news is with corals. We could lose 50% of coral reefs this century. Yet, there is also reason to hope. Listen to our full interview with Carl Safina.
And here are the remaining five shows on our Best of 2011 roster:
6. Elizabeth Tova Bailey told us about THE SOUND OF A WILD SNAIL EATING. It's her memoir of a year spent closely observing a snail by her bedside while she lay bed-ridden during a severe illness. Listen to the interview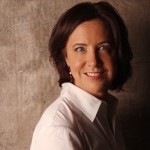 7. Journalist Kim Barker told us about being a woman reporter in Pakistan and Afghanistan between 2004 and 2009.
Barker's spellbinding book, THE TALIBAN SHUFFLE: Strange Days in Afghanistan and Pakistan, recounts her experience in a manner both spellbinding and wryly funny. Listen to the interview.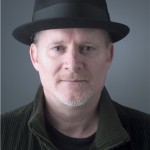 8. T.J. English told us about his nonfiction thriller, THE SAVAGE CITY: Race, Murder and a Generation on the Edge. It's about a decade of violence, corruption and revolt in New York City from the early 1960s to the 70s. Listen to the interview.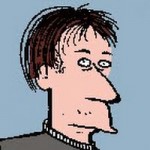 9. Cartoonist Ted Rall gave us one of our most controversial interviews this year about his revolutionary call to arms: THE ANTI-AMERICAN MANIFESTO. It's thought-provoking and, in the light of Occupy Wall Street, which erupted long after our interview, quite prescient. Listen to the interview.

10. Jeff Sharlet has been examining Americans' peculiar relationship to faith for much of his writing life. He's written extensively about the Christian right in his books, The Family and C Street and talked about it before on this show. Now he's come out with perhaps my favorite book so far, Sweet Heaven When I Die: Faith, Faithlessness, and the Country in Between. Listen to the interview.