Podcast: Play in new window | Download
Subscribe: Apple Podcasts | RSS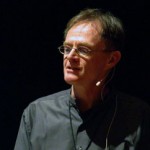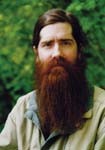 John Michael Greer says the world will not end in 2012. His book is APOCALYPSE NOT. And Richard Heinberg tells us about the coming downsizing of civilization and what we can do to survive it. His book is THE END OF GROWTH.
John Michael Greer
The world is coming to an end in 2012. At least that's what millions of people think an ancient Aztec prophecy has foretold. The curtain comes down December 21.
People have been prophesying the end of the world since the days of Zarathustra in ancient Persia. John Michael Greer calls it the "Apocalypse meme" and in today's world, it's gone viral. But so far, none of those predictions have come true. One website says, "The 2012 Apocalypse is predicted by Many Great Prophets, Religious Scriptures, and Scientific evidence." Really?
John Michael Greer examines the evidence in his book, APOCALYPSE NOT: Everything You Know About 2012, Nostradamus and the Rapture is Wrong.
Greer is the author of more than twenty books, including The Long Descent and The Ecotechnic Future: Exploring a Post-Peak World. We spoke to him about that book in 2010. He blogs at The Archdruid Report.
Richard Heinberg
In our first segment today, we were reassured that the world is unlikely to end on December 21 of this year. But don't get too complacent: there could be a real apocalypse around the corner.
Financial woes, climate chaos, and resource depletion are coming together in a triple whammy that will change society as we know it. Richard Heinberg says it's the "End of Growth". That's the title of his new book, the latest in a long line of books dealing with declining energy and other resources and how to create a sustainable society in the post-carbon future. In THE END OF GROWTH, Heinberg says civilization is about to get downsized.
Other books by Richard Heinberg are Peak Everything and Power Down, among others. He is a Senior Fellow-in-Residence at the Post Carbon Institute.