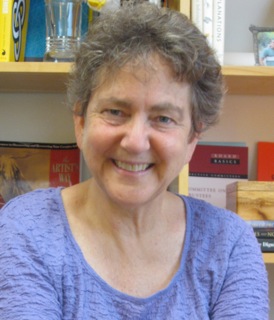 Francesca Rheannon is producer and host of Writer's Voice. A life-long bibliophile, reading is her favorite thing to do and books are her preferred decor.
An award-winning freelance radio journalist, her pieces have appeared on NPR and public and community radio stations around the country.
Francesca wrote about sustainability and corporate ethics as a Senior Writer and editor for CSRwire.  She co-founded and co-produced Sea Change Radio, a weekly radio show and podcast on sustainability.
Francesca is currently writing two books: PROVINCE OF THE HEART: A Post 9/11 Memoir of Provence (working title), and THE ARGONAUTS, the story of an underground community in wartime Amsterdam to which her father belonged.