Podcast: Play in new window | Download
Subscribe: Apple Podcasts | RSS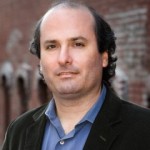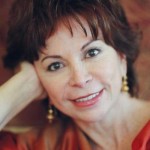 We hear clips from seven of the top ten shows of 2010, including journalists David Grann, Hampton Sides, and Eric Pooley; novelists Isabel Allende and Sadie Jones; poet Philip Schultz and short story writer Marisa Silver. Also, links to the full interviews with the remaining three picks.
It's that time of year, folks: time for the Top Ten lists. Here on WV, we like to let you savor an interview, so we only have time to air seven clips from the Top Ten Shows of 2010. Click on the full show links to hear the full interviews. What follows is in no particular order.
1. David Grann, THE DEVIL AND SHERLOCK HOLMES
New Yorker staff writer David Grann talks about his wonderful collection of stories, THE DEVIL AND SHERLOCK HOLMES: Tales of Murder, Madness, and Obsession. This is the second time he's made the best 10 list (he made it last year for THE LOST CITY OF Z.) His latest book is a collection of twelve true stories. In this clip, Grann unlocks the mystery behind the title story, about a real person, Richard Lancelyn Green, who lost his life over the fictional character, Sherlock Holmes.
Hear the full interview
2. Isabel Allende, ISLAND BENEATH THE SEA
Isabel Allende's historical saga of Haiti, ISLAND BENEATH THE SEA has been called "a tale of poetics and cruelty". It tells the story of a remarkable woman, the slave TÁ©tÁ©, during the Haitian revolution against French rule.
Hear the full interview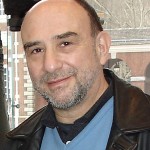 3. Philip Schultz, THE GOD OF LONELINESS
East Hampton, New York is the where poet Philip Schultz makes his home. He spoke with Writers Voice about his poetry, his method of teaching writing — and his dyslexia. His latest book is THE GOD OF LONELINESS. In this clip, he talks about his dyslexia; it's the topic of his next book, My Dyslexia, due out in 2011.
Hear the full interview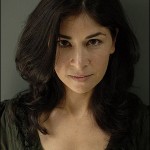 4. Sadie Jones, SMALL WARS
British author Sadie Jones won acclaim for her first novel OUTCAST. Her latest novel, SMALL WARS, is about what happens to a marriage when the husband goes to war. She explores the themes of trust and betrayal, intimacy and estrangement and how external violence can create its own echo within a family.
Hear the full interview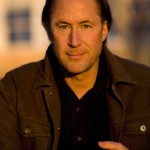 5. Hampton Sides, HELLHOUND ON HIS TRAIL
Hampton Sides' terrific book HELLHOUND ON HIS TRAIL is about the stalking of Martin Luther King, Jr. and the hunt for his assassin, James Earl Ray. Sides traces Ray's journey as an assassin in parallel with King's evolution from a civil rights leader to an advocate for an America of greater opportunity for all. Here he talks about what it was like for him to try and figure out who Ray was.
Hear the full interview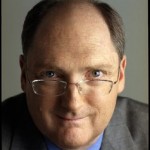 6. Eric Pooley, THE CLIMATE WAR
Business Week editor Eric Pooley talks about his spell-binding political thriller, THE CLIMATE WAR. It's about who created the climate bill,  the power brokers who killed it and how they did it. Here he talks about the Big Lie of the climate deniers.
Hear the full interview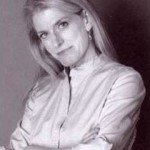 7. Marisa Silver, ALONE WITH YOU
In her terrific collection of stories, Alone With You, Marisa Silver explores the ambiguities of character and relationships, especially around our responsibilities to ourselves and others. In this excerpt, she talks about how she develops her characters.
Hear the full interview
And here are the final three shows on our Best of 2010 roster:
8. Bruce Watson, FREEDOM SUMMER: The Savage Season That Made Mississippi Burn and Made America a Democracy. Watson's book is a fascinating account of the struggle for voting rights in Mississippi. Also on the show is the great civil rights leader who initiated Freedom Summer, Bob Moses.
9. Dr. James Hansen, STORMS OF MY GRANDCHILDREN. Hansen has written possibly the best book explaining the science of climate change and what must be done to preserve civilization.
10. Stephanie Syman, THE SUBTLE BODY: A History of Yoga in America. From Henry Thoreau, who Syman calls the first American yogi, to Indra Devi, who helped bring yoga to Hollywood, through Ram Dass and Allen Ginsburg's mixture of psychedelics and yoga and on to Bikram Chowdhury and his "hot" yoga, Syman traces the story of America's love affair with this ancient Indian practice.