Podcast: Play in new window | Download
Subscribe: Apple Podcasts | RSS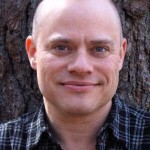 Martin Keogh tells us about the anthology he edited, HOPE BENEATH OUR FEET: Restoring Our Place in the Natural World. It's about how to live our lives in the face of environmental catastrophe. We'll also play excerpts from interviews we did with some of the people who contributed to his book: Bill McKibben, Frances Moore Lappé, and Paul Hawken.
This Winter Solstice week we honor the turning of the light, from increasing darkness to increasing light. It's something we desperately need to do in these dark times of war, privation and above all looming environmental disaster.
27,000 species go extinct every year now. That means two went extinct during my interview with Martin Keogh.
"If our world is facing imminent environmental catastrophe, how do I live my life right now?" That's the question Martin Keogh posed to a range of writers, thinkers and activists — people like Diane Ackerman, Paul Hawken, Barbara Kingsolver, Frances Moore Lappé, Bill McKibben, Michael Pollan and Alice Walker.
The terrific anthology of essays that emerged from that question is Hope Beneath Our Feet: Restoring Our Place in the Natural World, edited by Keogh. Keogh is not an author — nor, before this, even an editor. He teaches and performs Contact Improvisation and has also been a teacher of Zen. But his book, HOPE BENEATH OUR FEET provides much needed personal, spiritual and political inspiration as we grapple with how to live as loving and hopeful human beings in a world in grave danger.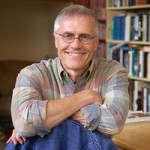 Paul Hawken
Paul Hawken's book BLESSED UNREST is about the worldwide movement for social and environmental change. It includes everything from single person dot.coms to billion-dollar nonprofits, organizing from the grass roots in every city, town, and culture. All together, Hawken says, these groups comprise the largest movement on earth — and, he says, it's a kind of immune system for the planet.
Watch a video of Paul Hawken speaking about Blessed Unrest.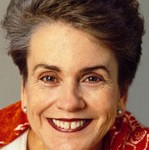 Frances Moore Lappé
Frances Moore Lappé is best known for her book, DIET FOR A SMALL PLANET, first published in 1975. It changed the way a lot of people thought about food and how food fits into the ecology of the planet.
Her book DEMOCRACY'S EDGE aims to change the way people think about democracy. In this excerpt from WV's 2006 interview, Lappé talks about the difference between "thin democracy" and real democracy.
Writers Voice 2007 interview with Frances Moore Lappé about GETTING A GRIP: Clarity, Creativity & Courage in a World Gone Mad.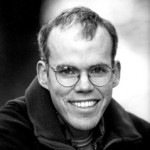 Bill McKibben
Long an environmental journalist and author, Bill McKibben turned several years ago to activism, founding the world-wide climate action movement, 350.org. We last talked to him for Earth Day 2010, about his latest book EAARTH.
Full Interview with Bill McKibben about EAARTH.