Podcast: Play in new window | Download
Subscribe: Apple Podcasts | RSS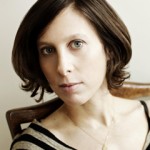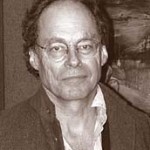 Stephanie Syman talks about THE SUBTLE BODY: The Story of Yoga In America. And columnist Alexander Cockburn and Tim Karr of Free Press discuss what the WikiLeaks controversy means for freedom of the press and the internet.
Stephanie Syman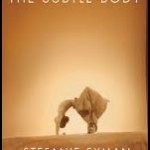 If you practice yoga, or have tried it, what brought you to it? Were you looking for a spiritual practice or did you just want to get into shape? Whether yoga is a religion for you, a spiritual discipline, or just a fitness routine, you'll be fascinated by Stephanie Syman's book, THE SUBTLE BODY.
From Henry Thoreau, who Syman calls the first American yogi, to Indra Devi, who helped bring yoga to Hollywood, through Ram Dass and Allen Ginsburg's mixture of psychedelics and yoga and on to Bikram Chowdhury and his "hot" yoga, Syman traces the story of America's love affair with this ancient Indian practice.
Women were often the ones who really spread yoga throughout the country. Francesca's own grandmother, Ruth Alder, had a place in this story. She was Indra Devi's right-hand woman. A bit actress and dancer in Hollyood movies, she found her true life's passion in her fifties when she went to India to study yoga. After helping Indra Devi ignite the yoga fitness craze in Hollywood, she taught yoga until her death at the age of 78.
Stephanie Syman has written for The Wall Street Journal, Rolling Stone, Vogue, and Yoga Journal. She's practiced the rigorous Ashtanga yoga for fifteen years.
Wikileaks, Press Freedom, and the Internet
Correction: The name of the Swedish documentary, of which a clip introduces this segment, is called "Wiki Rebels," not "WikiLeaks Rebels."
Watch the entire SVT documentary Wiki Rebels here.
The intention of WikiLeaks, according to spokesman Julian Assange, is to use the power of the internet to promote transparency and thereby support greater democracy.
Whether you think WikiLeaks is a good thing or a bad thing, it has lifted the veil on the real workings of governments — workings, that, had citizens known about them earlier, might have forewarned us about some of the quagmires we are finding ourself in, like the war in Afghanistan. In this, it may signal a shift in the balance of power between governments and the grassroots.
WikiLeaks has been able to do this — for the moment. But that moment may be brief. In a world where the crises, from war to climate change, are ever more dangerous, the efforts of governments to keep information from the people and punish those who would reveal secrets to them are increasing in ferocity.
How far have we come from the rule of law when calls for Julian Assange's assassination are applauded and copied, instead of condemned. Barack Obama's administration is looking to throw the book at Julian Assange — and get Congress to pass laws that can prosecute him if they don't now exist. And what about the pressure government (e.g. Joe Lieberman) is bringing to bear on the private corporations who control our access to information on the Internet. Do we really want private corporations like Paypal, Amazon and Facebook to be the ones who decide what is acceptable social protest and what is not?
So what will WikiLeaks mean for press freedom and the freedom on the Internet? Francesca spoke with Tim Karr of the media reform group Free Press and with Counterpunch editor and Nation columnist Alexander Cockburn about the issue.
Read Alexander Cockburn on WikiLeaks: Julian Assange: wanted by the Empire, dead or alive and The Empire strikes back against WikiLeaks
Song credit: The Commons by David Rovics