Podcast: Play in new window | Download
Subscribe: Apple Podcasts | RSS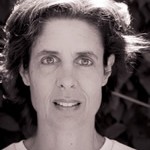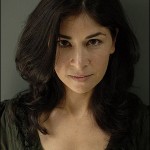 Sadie Jones talks about her new novel, SMALL WARS. Set in war torn Cyprus in 1956, it tells the story of a young British solider, and the effects of that war on him, his wife and their family. And we hear from Fernanda Eberstadt about her acclaimed new novel RAT. It's about a girl of extraordinary courage who travels from a hardscrabble region of France to London in search of her father.
[amazon-product align="right"]0061929883[/amazon-product]
When Hal Traherne, a main character in Sadie Jones' novel SMALL WARS, is promoted to the rank of major in the British Army, the young soldier thinks he's dedicating himself to a life in service of honor and courage. But then he's sent to put down a rebellion by Cypriots who are seeking to overthrow the British and unite with Greece. Traumatized by the atrocities he sees his own troops committing — and unable to stop them — Hal finds his moral courage waning even as his courage in battle is proven. What happens to him takes a toll on his marriage, as trust and intimacy fall victim to his rage and self-loathing. The novel's exploration of the impact of war on families is as relevant today as it is to the period in which the book takes place.
British author Sadie Jones' acclaimed first novel, The Outcast, was a finalist for the Orange Prize. John Madden is directing a film version. SMALL WARS is her second novel.
Poet Jon Anderson reads his poem "Chimeras". Writers Voice recorded the reading at a poetry event in South Hadley, Massachusetts in March.
And Jon Anderson reads a "Hand Dance", an unpublished poem by Richard Wilbur (listen to the Web Extra).
[amazon-product align="left"]0307271838[/amazon-product]
Fernanda Eberstadt's new novel RAT features one of the most appealing characters you'll ever encounter in fiction. Fifteen-year-old Celia, whose nickname is Rat, lives in a hardscrabble region in the south of France where things are ready to explode at any moment, Eberstadt says. It's a place where poverty abounds and racial tensions between poor whites, North African immigrants and gypsies are high. Rat is being raised by a single mother, who she loves and is more of a mother to, than the other way around. But it's the father she's never known that she's thinking about mostly – and she intends to find him. In doing so, she tests the limits of her prodigious courage.
Eberstadt lived in southwestern France for several years and wrote a nonfiction book about the Gypsies there called LITTLE MONEY STREET. Born into a literary tradition, she's the daughter of a writer and the granddaughter of poet Ogden Nash. Eberstadt has written essays for the New Yorker among other magazines, nonfiction books and novels. RAT is her sixth book.