Podcast: Play in new window | Download
Subscribe: Apple Podcasts | RSS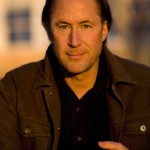 Hampton Sides talks about HELLHOUND ON HIS TRAIL: The Stalking of Martin Luther King, Jr. and the International Hunt for His Assassin. And Steven Church tells us about THE DAY AFTER THE DAY AFTER. It's a memoir about growing up in the shadow of apocalyptic visions, including the making of THE DAY AFTER in his home town of Lawrence, Kansas.
Hampton Sides
[amazon-product align="right"]0385523920[/amazon-product]
When James Earl Ray was arrested for the assassination of Martin Luther King, Jr., it was all too easy for most white Americans to dismiss him as racist "white trash" that had nothing to do with the moderate mainstream. But the route that Ray traversed from a childhood steeped in violence and poverty to the day he gunned King down was one that was paved as much by society as by the complex currents of his own individual life and psyche.
In HELLHOUND ON HIS TRAIL, Hampton Sides traces Ray's journey as an assassin in parallel with King's evolution from a civil rights leader to an advocate for an America of greater opportunity for all. It was a vision bent on healing the very forces that made a James Earl Ray possible: the forces of violence, poverty and racism. The book is part police procedural, part psychological analysis, and part social critique. It's also a spellbinding examination of the lives of the two men, Martin Luther King, Jr. and James Earl Ray as they approached each other on their fateful trajectory.
Hampton Sides is the author of Ghost Soldiers and Blood and Thunder. He's also the editor-at-large for Outside magazine and has written for National Geographic, The New Yorker, Esquire, and The Washington Post.
Stephen Church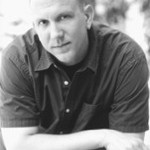 [amazon-product align="right"]1593762615[/amazon-product]
As a child growing up during the Reagan era in Lawrence Kansas, Stephen Church had febrile seizures where he would be visited by hallucinatory visions of the apocalypse. He became obsessed with the end of the world.
Then, his visions seemed to be borne out when his hometown became the stage set for the filming of the apocalyptic TV movie, The Day After. His memoir, THE DAY AFTER THE DAY AFTER, gives the lie to idyllic notions of heartland America — we learn about Bloody Kansas and F5 tornados as well as the breakup of Church's family.
Steven Church is also the author of  THEORETICAL KILLINGS: Essays and Accidents  and THE GUINESS BOOK OF ME: a Memoir of Record . He's a founding editor of the literary magazine, The Normal School.