Podcast: Play in new window | Download
Subscribe: Apple Podcasts | RSS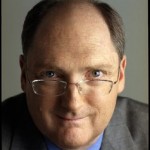 [amazon-product align="right"]140132326X[/amazon-product]Francesca Rheannon talks with Eric Pooley about the politics of climate change. His book is THE CLIMATE WAR: True Believers, Power Brokers, and the Fight to Save the Earth. Also, Eli Kintisch on geo-engineering; his book is HACKING THE PLANET: Science's Best Hope – or Worst Nightmare – for Averting Climate Catastrophe.
Eric Pooley, THE CLIMATE WAR
A record heat wave in Russia, with forest fires raging out of control. Record floods in Pakistan, 20 million people affected. Floods and mudslides in China — 1500 people dead there. And that's just in one week! And more worries: Russia has announced a 25-30% drop in wheat production and cut off all wheat exports. And in Canada, wheat crops are off by 21% due to the opposite reason: excess rain. From climate scientists to Russian President Medvedev, agreement is growing that what is happening now is evidence of global climate change.
But the U.S. Senate hasn't gotten the memo from Mother Nature. It looked like it might happen — last year the House passed the Waxman-Markey climate bill. While it wasn't enough to cool the climate, it was a start. But, with the failure to pass any bill on the climate — or even energy — that start is now dead in the water for the foreseeable future.
Eric Pooley has written a spell-binding political thriller about who killed the climate bill and how they did it. It's called THE CLIMATE WAR. Francesca went to the Bloomberg building in Manhattan where Pooley works as deputy editor of Business Week to talk with him.
Excerpt from Pooley's The Climate War
More info:
Cost of Climate Action: pay now or pay later
Report from the Presidential Climate Action Project on what Obama could do right now to tackle the climate crisis without Congress
California's choice: Build the future, or burn the planet (Salon)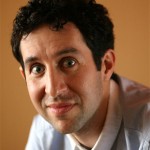 Eli Kintisch, HACKING THE PLANET
[amazon-product align="left"]047052426X[/amazon-product]Researchers in Europe have just come out with a new climate change model that says the tipping point for runaway climate change is a whole lot closer than we thought — 2015, a mere five years from now. If we don't start cutting global carbon emissions by then, we're toast — literally.
Or are we? Is there another approach, one that can buy us time? It's the engineering that dare not speak it's name –geo-engineering. That's what science reporter Eli Kintisch writes about in his book HACK THE PLANET. It's controversial — for one, when you start messing around with Mother Nature, there could be some serious unexpected blowbacks, like starving the ocean of oxygen. Or cutting off so much light from the sun, crops can't grow. On the other hand, what we're doing to the climate may force us to consider geo-engineering, just to buy us time until we can get our carbon emissions down to a safe level.
Eli Kintisch is a reporter for Science magazine, and he has also written for Slate, Discover, and The New Republic. In 2005 he won the Space Journalism prize for a series of articles on private spaceflight.
Coming up on The Climate Series from Writers Voice
Heidi Cullen, THE WEATHER OF THE FUTURE
Juliet Schor, PLENITUDE
John Michael Greer, THE ECOTECHNIC FUTURE
Heather Rogers, GREEN GONE WRONG