Podcast: Play in new window | Download
Subscribe: Apple Podcasts | RSS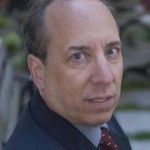 Harvey Sachs talks about his book, THE NINTH, BEETHOVEN, AND THE WORLD IN 1824.[amazon-product align="right"]140006077X[/amazon-product]
Also, in an archived interview, Mark Lamster tells us about MASTER OF DECEPTION. It's about Peter Paul Rubens and his secret diplomatic career. We first aired it in March of 2010.
Can you write a whole book for the general public about one piece of music? Yes, if you are writing about Beethoven's stirring Ninth symphony, which was always about more than the music. As Anthony Tommassini wrote in his New York Times review of Harvey Sachs' book about the Ninth, "for generations, the symphony, with its choral finale espousing universal brotherhood, has been the work of choice to solemnize a peace treaty, open a new concert hall or foster communal bonding."
But Beethoven never pegged the piece to any particular political philosophy. Instead, through the music he called upon the listener to attain a higher, more heroic state of being, one free of the prisons of the mind that society and its enforcers tried to impose.
Harvey Sachs first became inspired by the Ninth Symphony when he was a child, growing up in Cleveland, with its great symphony orchestra. When Sachs was twelve years old, he asked for a recording of the Ninth as a birthday present. He was attracted to the power and excitement of the music, but more than that, Beethoven was for the young Sachs, an example of someone who lived as he wanted to. Being true to oneself as an individual was an idea birthed by Romanticism, and Beethoven was present at that birth.
Harvey Sachs is the author of eight previous books, including biographies of Arturo Toscanini and Arthur Rubinstein. He teaches at the Curtis Institute of Music in Philadelphia.
COMING UP SOON:
We talk with Business Week editor Eric Pooley about why the Senate failed to pass climate legislation and thereby failed America's future.  His terrific, true-crime political thriller is THE CLIMATE WAR.