Podcast: Play in new window | Download
Subscribe: Apple Podcasts | RSS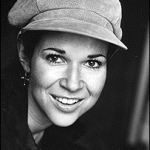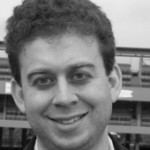 Mark Lamster talks with host Francesca Rheannon about the great Flemish Baroque painter Peter Paul Rubens' career as an unofficial diplomat for the Spanish Crown. And mystery writer S.J. Parris tells us about Renaissance scientist Giordano Bruno's visit to Oxford in 1583. She spins a murder mystery around the visit and around Bruno's mission as a spy for the English Crown.
Mark Lamster
[amazon-product align="right"]0385523793[/amazon-product]
In his time, Peter Paul Rubens was the most sought after painter for the major and minor royalty of Europe. He was a shrewd businessman who levered his career as an artist into fabulous wealth. But he also had a hidden career as a secret diplomat for the Spanish Crown. His home town was Antwerp in Flanders. Along with Holland, it was part of the Low Countries, which at that time were colonies of Spain. And while Flanders was a docile colony, Holland was in the throes of a revolt against colonial rule. When the Dutch blockaded Antwerp, they choked off the vital artery of commerce that fed Flanders' prosperity.
Rubens wanted peace and spent years trying to broker a peace deal for Spain with the European powers. He didn't live to see it come to fruition, but the story of his efforts affords a fascinating window into the history of his time and the character of Rubens: a charismatic, pragmatic, artistic genius. Mark Lamster has written that story in a new book, MASTER OF SHADOWS: The Secret Diplomatic Career of Peter Paul Rubens.
Lamster writes on arts and culture for Design Observer and the Los Angeles Times, and is a member of the National Book Critics Circle. He's also the author of SPALDING'S WORLD TOUR.
Web Extra: Mark Lamster reads an excerpt from MASTER OF SHADOWS.
S.J. Parris
[amazon-product align="left"]0385531281[/amazon-product]
In the previous segment, we traveled to the 17th century to talk about Peter Paul Rubens. Now we go a little further back in time with another story about an historical figure who also had a hidden career: Giordano Bruno. Sixteenth century Europe was a battleground between old ways of thought and new, between the narrow dogmas of the medieval period and the birth of science in the Renaissance. The great Renaissance thinker Giordano Bruno was an emblematic figure of that conflict, as well as one of its victims.
After being excommunicated by the Church for reading banned books, he wandered Europe teaching philosophy, mathematics, dabbling in magic, developing a philosophy of universal love, and writing a best seller how-to book on memory tricks. He also was a pioneer in astronomy, perhaps the first European to understand that the universe was infinite. He was ultimately burned at the stake for his heretical, free thinking views.
[sniplet amazon bookstore widget]
In 1583 Bruno landed in England, where Queen Elizabeth ruled over a Protestant land roiled by Catholic plots to bring England back into the Papal fold. There's some indication that he worked as a spy for the Queen, reporting back on Catholic subversion. But he also went to Oxford in the hopes of getting a teaching job at the university. S.J. Parris has written a murder mystery built around Bruno's visit to Oxford, HERESY.
S.J. Parris is also the author (under her real name, Stephanie Merritt), of the memoir, THE DEVIL WITHIN and the novels REAL and GAVESTON.
Richard Wilbur
In a subplot of HERESY, Giordano Bruno searches for the "lost volume" of the works of the mythical ancient Egyptian sage Hermes Trismegistus. He was said to have written 50,000 books, and to have been both a god and a mortal. We hear poet Richard Wilbur reading his poem about Trismegistus, recorded when we visited him at his home in Cummington, MA.
Read Wilbur's poem, Hermes Trismegistus.