Podcast: Play in new window | Download
Subscribe: Apple Podcasts | RSS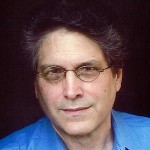 [amazon-product align="right"]1583333657[/amazon-product]Bruce Frankel on WHAT SHOULD I DO FOR THE REST OF MY LIFE? True Stories of Finding Success, Passion, and New Meaning in the Second Half of Life. And psychologist Susan Krauss Whitbourne talks about THE SEARCH FOR FULFILLMENT: Revolutionary New Research That Reveals the Secret to Long-term Happiness.
Bruce Frankel
Bruce Frankel's book, What Should I Do with the Rest of My Life? introduces the reader to a host of unforgettable everyday people he interviewed who found fulfillment, happiness and a measure of success in following their passion — after the age of 60.
Sometimes, the passion wasn't new, just the success, like Harry Bernstein, who finally got a book published at age 94, after writing 40 unpublished novels. Other times, the passion was new, like the former intelligence officer, Thomas Dwyer, who became a modern dancer in his mid-fifties, and continues to dance professionally in his seventies. Or even more surprising, the Orthodox Jewish banker's wife Naomi Wilzig, creator of The World Erotic Art Museum and one of the world's greatest experts on erotic art.

Frankel got the idea for the book when he faced his own professional crossroads in life. He quit his job as reporter for People Magazine (he also worked for USA Today) to become a poet and poetry teacher. That didn't work out — instead, he wrote a wonderful, thoughtful book that shows it's never too late to follow your dream.
Susan Whitbourne
[amazon-product align="left"]0345499999[/amazon-product]Susan Krauss Whitbourne has been following the same group of people around for 40 years. No, she's not a stalker. She's a psychology professor at UMass-Amherst. What she's been studying is how some find fulfillment in life, while others never seem to get it together or still others remain too fearful to take the risks that might bring them happiness. She's distilled what she's found into her book, The Search for Fulfillment: Revolutionary New Research That Reveals the Secret to Long-term Happiness. It outlines different pathways people take in their lives: which ones to avoid or leave behind, and which ones to take to find happiness and fulfillment.