Podcast: Play in new window | Download
Subscribe: Apple Podcasts | RSS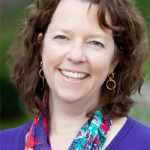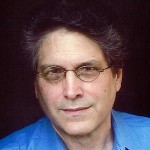 Karen Dillon talks about the book she co-authored, HOW WILL YOU MEASURE YOUR LIFE? And Bruce Frankel tells us about his 2010 book,WHAT SHOULD I DO FOR THE REST OF MY LIFE? (encore interview.)
Karen Dillon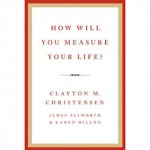 The book How Will You Measure Your Life was born out of a series of lectures and seminars held by Harvard Business School Professor Clayton Christensen. Famed for his innovative and insightful business theories, including the discovery of disruption theory, Christensen was a college classmate of Jeffery Skilling, the Enron president now serving a twenty-four year prison sentence for fraud, insider trading and conspiracy. Christensen, a devout Mormon, felt that the usual standards of success- money, promotion, status- failed to adequately measure the quality of one's life and didn't always equal happiness.
To help his students avoid Jeffrey Skillings' fate, Christensen set out a business plan "of living an ethical life." Christensen's approach stresses family, community and permanence over profits and selfishness. Applying business theories such as forward planning, resource allocation and incentives theory, Christensen tried to teach his students to measure their lives and careers by the amount of purpose-driven good they were able to create, instead of the amount of money or status they earned. The book pairs each theory with examples from the business world as well as instructions for applying them in one's personal life.
However, unlike most self-help books, the authors do not make change sound easy or fast. The book stresses that the hard work, sacrifice and dedication that goes in building a successful business are also required for building a good life. It argues that, in some ways, a life can be run like business if the same attention and intentionality are given to personal values and ethics that are given to corporate profit and growth.
In the last five years, Christensen has suffered a heart attack, a stroke and survived cancer. After his health scares, his lectures took on an added urgency. Christensen set out to write down what he learned over the years. Together, with co-authors Karen Dillon and James Allworth, Christensen laid out his principles in How Will You Measure Your Life?
Co-author Karen Dillon is the former editor of the Harvard Business Review. She wrote the first article on Christensen's lectures, a piece that ultimately lead to this book. She also took the lessons of  How Will You Measure Your Life? to heart, and quit her high-stress job to focus on raising her children. She now lives in London with her family.
WV co-producer Drew Adamek spoke to Karen Dillon about how to apply business strategy to one's personal life, the importance of sacrifice and what's really important in a career.
Bruce Frankel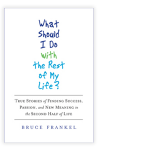 Bruce Frankel's book, What Should I Do with the Rest of My Life? introduces the reader to a host of unforgettable everyday people he interviewed who found fulfillment, happiness and a measure of success in following their passion — after the age of 60.
Sometimes, the passion wasn't new, just the success, like Harry Bernstein, who finally got a book published at age 94, after writing forty unpublished novels. Other times, the passion was new, like the former intelligence officer, Thomas Dwyer, who became a modern dancer in his mid-fifties, and continues to dance professionally in his seventies. Or even more surprising, the Orthodox Jewish banker's wife Naomi Wilzig, creator of The World Erotic Art Museum and one of the world's greatest experts on erotic art.
Frankel got the idea for the book when he faced his own professional crossroads in life. He quit his job as reporter for People Magazine (he also worked for USA Today) to become a poet and poetry teacher. That didn't work out — instead, he wrote a wonderful, thoughtful book that shows it's never too late to follow your dream. The interview first aired in August of 2010.
Listen to the original full interview