Podcast: Play in new window | Download
Subscribe: Apple Podcasts | RSS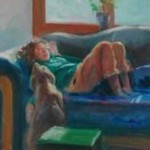 Elizabeth Tova Bailey talks about her beautifully written and poignant book, THE SOUND OF A WILD SNAIL EATING. It's a memoir of a year spent closely observing a snail by her bedside while she lay bed-ridden during a severe illness. We also hear Francesca's 2007 interview with David Gessner about his book, SOARING WITH FIDEL. It's about his month's long observation of a somewhat swifter creature than a snail — an osprey. Then Carl Safina reads from his acclaimed book, THE VIEW FROM LAZY POINT and poet Richard Wilbur reads his poem, "A Barred Owl."
Elizabeth Tova Bailey
Once upon a time Elizabeth Tova Bailey was too busy and active to write, even though she really wanted to. She hiked, kayaked, danced and created beautiful gardens for hire. Then she got sick. Very sick. At the age of 34 she got infected by a rare pathogen that almost killed her. She was bedridden for a year, had several partial recoveries and total relapses.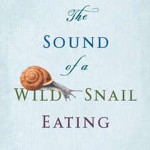 And then one day, as she lay imprisoned in her bed, someone brought her a gift. a small snail in a pot of violets.
It was the beginning of a journey of discovery for her, as she found herself closely observing the daily life of the snail — and finding a welcome distraction from her terrible illness. With all the time in the world now, she began to write about her experience. In the lovely and profound book that resulted, THE SOUND OF A WILD SNAIL EATING, she writes,"Illness isolates; the isolated become invisible; the invisible become forgotten. But the snail….the snail kept my spirit from evaporating."
Her book is "a small story about a small creature, as she calls it. But just as you can see a world in a grain of sand and a universe in a flower, you can draw profound lessons about life from watching a snail: lessons about what we have in common with wild creatures and what makes us different. Lessons, also, about illness and how our connection to nature can heal us — even if that nature resides in a small terrarium.
Elisabeth Tova Bailey's essays and short stories have been published in the Missouri Review, Northwest Review, and the Sycamore Review. Her work has received several Pushcart Prize nominations, and the essay on which THE SOUND OF A WILD SNAIL EATING is based received a notable essay listing in Best American Essays. Her book has received a 2011 John Burroughs Medal Award for Distinguished Natural History and a 2010 National Outdoor Book Award in Natural History Literature.
Watch Bailey's slide show, The Sound of a Wild Snail Eating
Elisabeth Tova Bailey's essay, "A GREEN WORLD DEEP IN WINTER: The Bedside Terrarium"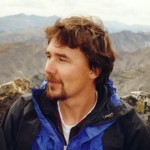 David Gessner
Nature writer David Gessner has an obsession with ospreys; he's written two books about them. RETURN OF THE OSPREY has been called a classic of American nature writing. The second, SOARING WITH FIDEL: An Osprey Odyssey From Cape Cod to Cuba and Beyond, tells the story about how he followed their migration south from Cape Cod, beginning in September.
In addition to SOARING WITH FIDEL and Return of the Osprey, David Gessner is the author of seven other books, including The Prophet of Dry Hill. Two new books are forthcoming the summer, The Tarball Chronicles and My Green Manifesto: Down the Charles River in Pursuit of a New Environmentalism.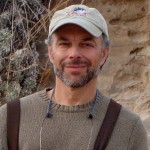 Carl Safina
In this excerpt from a forthcoming interview on WV about his acclaimed book, THE VIEW FROM LAZY POINT: A Natural Year in an Unnatural World, marine ecologist and nature writer Carl Safina talks about writing about nature and reads a passage from the book's "prelude."
Richard Wilbur
In this excerpt from Francesca's 2009 interview with poet Richard Wilbur, he reads his poem, A Barred Owl.