Podcast: Play in new window | Download
Subscribe: Apple Podcasts | RSS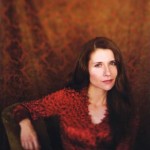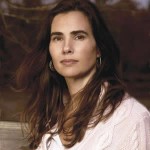 Novelist Jennifer Haigh talks about her terrific new novel, FAITH. Then Dr. Kristin Neff discusses her book, SELF-COMPASSION: Stop Beating Yourself Up and Leave Insecurity Behind. Finally, a review of Siri Hustvedt's THE SUMMER WITHOUT MEN.

Jennifer Haigh
Jennifer Haigh writes novels about families and their dynamics as they confront crises. We've spoken to her about her previous novels, BAKER TOWERS and THE CONDITION. Her new novel FAITH centers around an accusation of sexual abuse on the part of a priest. It could just be her best, so far.
FAITH is set in the Boston area in the year 2002 — a year when, across the city's archdiocese, priests have been accused of pedophilia. That's what has happened to Haigh's character Art, the popular, dynamic pastor of a large suburban parish. His sister Sheila can't believe the accusation is true; his half brother can; their mother is unable to cope with the scandal that is embroiling her favorite son. And Art refuses to tell anyone his side of the story.
Sheila sets out to solve the mystery of what has happened — and, like all good novels, the conclusion of FAITH moves the reader to ask more profound questions just as other questions are being answered.
Jennifer Haigh is the author of the New York Times bestsellers The Condition; Baker Towers, winner of the 2006 PEN/L.L. Winship Award for outstanding book by a New England author; and Mrs. Kimble, which won the PEN/ Hemingway Award. Her short stories have appeared in the Atlantic, Granta, the Saturday Evening Post, and many other publications.
Dr. Kristin Neff
With record levels of self-esteem, why are Americans so hard on themselves? They're stressed and depressed; go in droves to plastic surgeons and all want to be like the kids in Lake Woebegone — above average. Human development expert Dr. Kristin Neff thinks self-esteem has been oversold. She borrows from the Buddhist concept of compassion to counsel self-compassion as a better and more effective path to happiness.
It seems to work. Scientific studies show that dieters who practice self-compassion lose more weight and keep it off than those who beat themselves up for their cravings and backsliding.
Kristin Neff is an Associate Professor in Human Development and Culture at the University of Texas at Austin. She's been researching self-compassion since 1997 and has developed an 8-week program called Mindful Self-Compassion to help people learn the skill. Her book is SELF-COMPASSION: Stop Beating Yourself Up and Leave Insecurity Behind.
Hear Guided Self-Compassion Meditations from Kristin Neff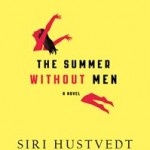 Book Review
Siri Hustvedt's new novel, THE SUMMER WITHOUT MEN, is about a woman who spends a summer recuperating from a nervous breakdown she suffered when her husband of 30 years informed her that he wanted to take a pause from their marriage to have an affair with a much younger colleague from work.
His wife, Mia, goes back to her home town to be near her elderly mother, whose in an assisted living facility. There, she develops friendships with a number of women: there's the young mother next door who has an emotionally abusive husband and is seeking to define herself; there's an elderly creative genius who lives in the same residence as Mia's mother, who pours her artistic passion into elaborate, sometimes erotic needlepoint designs that are a sharp commentary on the place of women in society; and then there are Mia's students, teenage girls taking a summer writing course, who become embroiled in a bullying incident that Mia unravels.
Throughout the summer, Mia moves from gingerly exploring what her marriage has meant to finding a deeper center within herself from which to face her husband and the world. Hustvedt's book is simply one of the most enjoyable and thought-provoking novels to come across Writers Voice's transom in a long time. This summer, it makes for perfect summer reading.