Podcast: Play in new window | Download
Subscribe: Apple Podcasts | RSS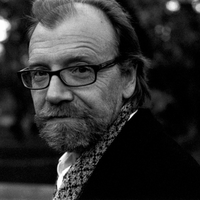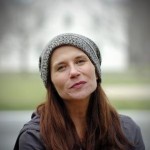 George Saunders talks about his acclaimed new short story collection, TENTH OF DECEMBER. And Jennifer Haigh discusses her new collection, NEWS FROM HEAVEN: The Bakerton Stories. 
 
George Saunders
George Saunders is a giant of American fiction. A McAurthur fellow, he's won the National magazine award for fiction four times and his work is widely anthologized. The New York Times has called him the writer for our time.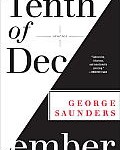 In his work, Saunders masterfully blends genres and expertly captures the cadences and nuances of language to create characters that repel and attract in equal measure. He combines shock, dismay and disgust with wit, sensitivity and pitch perfect voice with a deft touch. But for all of its intellectual and emotional power, the stories are first and foremost funny and rich with humanity. It is almost impossible to read a George Saunders story without being moved.
The bulk of Saunder's writing takes the short story form although he has also published a novella called the "The Brief and Frightening Reign of Phil", a children's book called "The Very Persistent Gappers of Frip" and an essay collection called "The Brain Dead Megaphone."
His new book, TENTH OF DECEMBER, is his fourth collection of short stories. Called "the best book you'll read this year", this deeply moving, yet nervously dark, collection of ten stories, most of which first appeared in the New Yorker, is a wide-ranging indictment of our consumer culture and a chronicle of disconnected loneliness filled with unforgettable and expertly drawn characters.
The stories range from "Victory Lap", in which a pair of socially disparate teenagers confront a sudden act of violence, to "Home" in which a soldier who committed war crimes in Iraq and is suffering from PTSD returns home to find that his domestic situation pushes him to the brink. The title story is about how a misfit ten-year old boy and an older man dying of cancer face their deaths in a frozen forest preserve.
George Saunders spoke with WV associate producer Drew Adamek about his new collection and why the short story is such a powerful storytelling tool for him.
Read Saunders' story, "The Semplica-Girl Diaries"
Jennifer Haigh
Jennifer Haigh is one of a few American contemporary novelists (Russell Banks and Jess Walter are others) who plumb the rich vein of stories that lie within the lives of ordinary working people — those who have been so invisible for the most part in fiction, on television and in the movies.
Haigh's 2005 novel Baker Towers introduced readers to her fictional town, Bakerton, Pennsylvania. Much like the town she herself grew up in, Bakerton was once a thriving coal mine community. But it slid into deepening poverty when the mines closed. Although the injuries of class inform Haigh's writing, her stories are not dark, but rather "uplifting and radiant", as the New York Times reviewer called them. They compel us with their profound compassion for their subjects and the unexpected moments of grace Haigh coaxes from them.
Readers came to love her characters, too — so much so that over the years, they asked Haigh what happened to them. Now she has come up with some of the answers in her new collection of stories about Bakerton, News From Heaven. In them, she weaves together the strands of the Bakerton community and its families over time. And in shining the spotlight on first one character and then another, Haigh illuminates the various angles of the human soul.
In addition to News From Heaven, Jennifer Haigh is the author of four novels, including Baker Towers, Mrs. Kimble, Faith, and The Condition.
Hear our interview with Haigh about Faith.
The River Runs Through Us Kickstarter Campaign
Here's a great opportunity to support Writers Voice and the cultural heritage of the Connecticut River Valley. WV has a grant from MA Humanities for The River Runs Through Us, our special six part series exploring the literature, spirit and meaning of the Connecticut River in Massachusetts. We need to raise some funds to fulfill the conditions of our grant and we've got a Kickstarter campaign to do it. So head on over to this link and check it out! Any contribution is greatly appreciated. But we are not just asking for handouts; we have some wonderful rewards for your support, including new book titles, autographed books from local authors Susan Stinson and Jacqueline Sheehan.