Podcast: Play in new window | Download
Subscribe: Apple Podcasts | RSS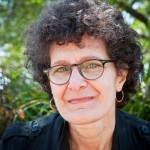 Susan Rosenberg talks about her prison memoir, AN AMERICAN RADICAL: A Political Prisoner In My Own Country. She exposes systematic human rights abuses in the U.S. prison system in her searing memoir of the 18 years she spent behind bars. And later, WV remembers Nobel Peace Prize winner, Wangari Matthai.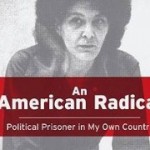 Susan Rosenberg
Many Americans would be surprised to find out that we have political prisoners in the U.S. But we do. When I first got the press release about Susan Rosenberg's prison memoir, I noticed that she had been in the notorious experimental prison in Lexington, KY where an old friend of mine, Sylvia Baraldini, was incarcerated for many years. I had known Sylvia back in Madison, Wisconsin during the antiwar movement of the 1960's. We were both involved in campus protests against the war at the University of Wisconsin. Much later, when Sylvia was sentenced to 43 years in prison for activities supporting radical Black Liberationists, I was shocked at the severity of her sentence — I had known her as a kind and caring individual, and I couldn't imagine her doing something that would bring that kind of punishment. Later, I was even more shocked to hear of the harsh treatment she had been subjected to in the High Security Unit at Lexington.
Like my guest today, Susan Rosenberg, Sylvia never harmed or killed anyone. I'm not excusing the crimes for which both women were convicted — and neither does Susan Rosenberg in her book, AMERICAN RADICAL: A Political Prisoner In My Own Country.
But what comes clear in reading Rosenberg's eloquent and searing memoir, is that she, Sylvia and other leftist radicals — like environmental and animal rights activists today — were given excessively long sentences –Rosenberg's was 58 years — and subjected to inhumane conditions because of their political views. What is even more shocking is that the harsh conditions they were subjected to have become common throughout the prison system. And the degradation and humiliation of prisoners — especially women — is tantamount to policy in the US prison system, where rehabilitation has fallen by the wayside and only draconian punishment remains.
Rosenberg bucked this trend by fighting for and securing her MFA in writing in prison and she went on to win four PEN awards while still incarcerated. She lives and works now in New York City. I sat down with her at her home to talk with her about her book, AMERICAN RADICAL.
Read an excerpt from American Radical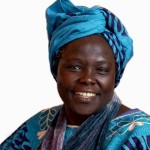 Watch a video about American Radical
Wangari Maathai
Wangari Matthai died on Sunday, September 24 after a long battle with cancer. She was a great inspiration to all those who care about peace, justice and the environment. She won the Nobel Peace Prize for her work in creating the Green Belt Movement, engaging many thousands of poor women in Africa in planting millions of trees and thereby restoring the land and water of their regions. I spoke to her in 2009, when she was in the US to promote her book, The Challenge for Africa. She also told an inspiring story about a great fig tree in her home village
Listen to the full interview with Wangari Maathai
Listen to Wangari Maathai tell a story about a great fig tree that stood near the village where she grew up in Kenya.