Podcast: Play in new window | Download
Subscribe: Apple Podcasts | RSS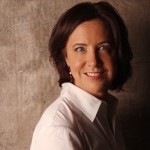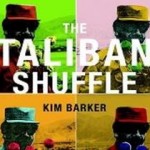 Journalist Kim Barker talks about being a reporter in Pakistan and Afghanistan between 2004 and 2009. Her book is THE TALIBAN SHUFFLE. And WV airs an excerpt from a 2010 interview with Peter Phillips of Project Censored on the 9/11 controversy.
Kim Barker
Sexual assaults against women journalists covering events in Muslim countries have come to light recently. Correspondent Lara Logan told her story on CBS' 60 Minutes — she was brutally assaulted in Cairo's Tahrir Square. Photojournalist Lyndsey Addario was assaulted after being arrested by Libyan authorities. And Chicago Tribune reporter Kim Barker was groped by a crowd in Pakistan while covering a demonstration during the Musharrif regime. It's not uncommon. But many women journalists stay silent about the assaults because they are afraid their bosses will refuse to send them into dangerous territories — where the biggest stories are being reported.
Kim Barker says that would be a mistake, because women reporters have some unique advantages — they are able to talk to both men and women in Muslim countries. In war zones like Afghanistan, they are also able to get the deeper emotional stories of US troops, stories soldiers might be reluctant to share with male reporters.
Barker's spellbinding book, THE TALIBAN SHUFFLE: Strange Days in Afghanistan and Pakistan, recounts those stories in a manner both spellbinding and wryly funny. Book reviewer Michelle Kakutani called Barker's account "hilarious and harrowing, witty and illuminating, all at the same time."
The Taliban Shuffle covers the five years Barker spent in Afghanistan and Pakistan as Southeast Asia bureau chief for the Chicago Tribune, between 2004 and 2009. She's now working with ProPublica as an investigative reporter.
Excerpt from The Taliban Shuffle
Kim Barker, Spillionaires article in ProPublica

Peter Phillips
Osama Bin Laden is dead, taken out May 1 with a bullet to the head by elite US special forces. Soon after President Obama announced the news, spontaneous celebrations erupted at Ground Zero in New York. But Bin Laden's death will not put to rest disturbing questions that have been raised about the attacks on the World Trade Center on 9/11. Many center around the fact that Building 7 — untouched by Al Qaida-piloted planes — collapsed so suddenly that it looked as if it had come down as part of a planned building demolition. How did it collapse so quickly? Who might have been involved? Some people, including some structural engineers, are calling for an investigation into the issue.
In 2010, I talked about those questions with Peter Phillips of Project Censored. The group puts out a book each year covering the top 25 stories that have gone unreported or under-reported. We'll be airing this year's interview in a few weeks. But, in light of Bin Laden's death, it seemed a good time to re-air the disturbing questions around 9/11 that are still unanswered.
Read Project Censored's 2011 update on the 9/11 controversy here.