Podcast: Play in new window | Download
Subscribe: Apple Podcasts | RSS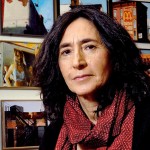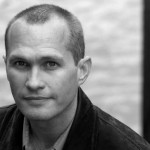 Francine Prose talks about her new novel about the immigrant experience in America, MY NEW AMERICAN LIFE. And David Vann talks about CARIBOU ISLAND, a novel that explores echoes of his own family's dark history.
Francine Prose
What's it like to come from Albania, liberated not so long ago from a paranoid communist dictatorship into an America that seems to be falling under a kind of paranoid dictatorship itself? That's the question Francine Prose's novel MY NEW AMERICAN LIFE poses.
Set during the Bush-Cheney years when being an immigrant became increasingly precarious, MY NEW AMERICAN LIFE is told in the sardonic voice of its spirited young protagonist, Lula. She lands a job as nanny to the overprotected teenage son of a Wall Street executive. Then trouble comes when three unsavory characters from her homeland show up to ask her to do something that could put her application for citizenship into jeopardy.
It all serves to shine a light on America through the eyes of an outsider — one, who despite her jaundiced view of human nature, still displays a very American desire for reinvention.
Francine Prose is the president of PEN American Center. Her novel, Blue Angel, was a National Book Award finalist and another, Household Saints, was made into a movie.
Excerpt from MY NEW AMERICAN LIFE
WV talks with Marita Keilson about COMEDY IN A MINOR KEY, the book written by her husband, Hans Keilson and reviewed by Francine Prose in the the New York Times
David Vann
David Vann's fiction has dealt with the terrible events of his own family's history. His acclaimed story collection, LEGEND OF A SUICIDE, recounts the events of his father's suicide when Vann was 13. His great grandmother also took her own life and there was a murder/suicide in his stepmother's family. For many years, he felt doomed to repeat his father's pattern.
Maybe — just maybe — writing about it was a way to exorcise those demons. Vann's 2010 novel CARIBOU ISLAND reworks some of this family history into a profoundly moving exploration of family breakdown against the backdrop of the beautiful wilderness of southern Alaska, where he was born.
The book became a bestseller in the U.S. Until that time, Vann was better known in Europe than in his native land. The Irish Independent compared him* to Jonathan Franzen saying, Vann might even be more worthy of the title 'great American novelist'.