Podcast: Play in new window | Download
Subscribe: Apple Podcasts | RSS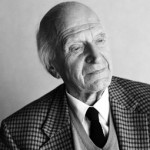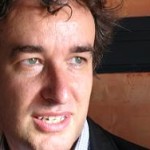 Damion Searls, translator, talks about the newly released English edition of Hans Keilson's acclaimed novella, COMEDY IN A MINOR KEY. It's about how a young Dutch couple react when the Jewish refugee they're hiding from the Nazis dies a natural death in the midst of the war. Keilson himself went into hiding during the war, then joined the resistance. And Keilson's wife, Marita Keilson Lauritz, talks about her husband's history in the resistance and treating traumatized Jewish war orphans after WWII.
Damion Searls
When the email preview of the New York Times Book Review landed in Francesca's inbox several months ago, she nearly fell off her chair. There was a review by Francine Prose of two novels by Hans Keilson that have just been reissued by Farrar, Strauss & Giroux. She wrote, "For busy, harried or distractible readers who have the time and energy only to skim the opening paragraph of a review, I'll say this as quickly and clearly as possible: The Death of the Adversary and Comedy in a Minor Key are masterpieces, and Hans Keilson is a genius." Francesca has met the centenarian Keilson (he was born in 1909) and she is friends with his wife, Marita. So she excitedly emailed Marita to congratulate the couple on this belated recognition.
Hans Keilson came to the Netherlands from Germany in the 1930's. A Jew, he saw the writing on the wall when Hitler came to power. When the Nazis invaded the Netherlands, Keilson went underground. After the war, Keilson became a psychoanalyst and wrote the definitive study of the trauma suffered by Jewish war orphans, Sequential Traumatization of Children.
He also wrote the two novels: Comedy in a Minor Key was published in 1952 in his native German, and in 1962, The Death of the Adversary was translated into English and published in the US to rave reviews. Comedy in a Minor Key has now been brilliantly translated by Damion Searls, an award-winning translator from the German language.
Damion Searls' article on Hans Keilson
Marita Keilson
Francesca met Hans Keilson's wife Marita in the course of exploring her father's, Guido Teunissen's, history in the resistance in wartime Holland, as you'll hear during the interview. While Marita Keilson never knew Teunissen — he fled Holland after the Gestapo found out he was hiding a Jew in his apartment — she became a postwar member of the organization he had been part of, Castrum Peregrini. Hans Keilson doesn't give interviews in English, so Francesca invited Marita to talk about him and his work. And during the interview, she ended up giving Francesca another piece to the puzzle of her father's history.
Marita Keilson Lauritz is a leading scholar on gay and lesbian literature.
Watch a video about the wartime history of Castrum Peregrini (in Dutch); cue up to 2:55 to hear Francesca Rheannon talk (in English) about the Gestapo raid that endangered the group and forced her father, Guido Teunissen, to escape occupied Holland and emigrate to America.
Read Claus Bock's story about Torry Goldstern from his war memoir
Coming Up Next Week: The great civil rights leader Bob Moses talks about his new book, QUALITY EDUCATION AS A CONSTITUTIONAL RIGHT: Creating a Grassroots Movement to Transform Public Schools. He also makes the connection between civil rights and educational rights. And to set the frame, we talk with historical journalist Bruce Watson about his terrific new book, FREEDOM SUMMER: The Savage Season that Made Mississippi Burn and Made America a Democracy.