Podcast: Play in new window | Download
Subscribe: Apple Podcasts | RSS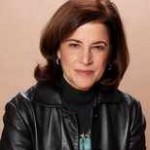 [amazon-product align="right"]006173232X[/amazon-product]Ellen Galinsky of the Families and Work Institute talks about her new book, MIND IN THE MAKING: The Seven Essential Life Skills Every Child Needs. Also, master teacher Rafe Esquith tells us about his book, LIGHTING THEIR FIRES: Raising Extraordinary Children in a Mixed Up, Muddled Up, Shook up World in an encore interview from February 2010.
Ellen Galinsky
It's that's time of the year, Back to School. What do kids need as they start the school year? Pencils, notebooks and textbooks, for sure. A decent breakfast and a healthy lunch, as well. But they also need a set of skills that go way beyond reading, writing and 'rithmetic — life skills like focusing, communication, accepting challenges, and critical thinking — skills that enable them to learn in the first place. Those skills can be taught, says Ellen Galinsky, co-founder and president of the Families and Work Institute, based in New York City.
Galinksy has written extensively about how changes in work have impacted kids. Now, her new book MIND IN THE MAKING, takes a look at recent brain research the life skills kids need to be able to succeed not only in school, but later on in the workplace. She tackled the issue because, as she talked to kids about families, she discovered something she hadn't been looking for — that kids were getting turned off to learning. Mind in the Making has a load of advice about how parents can turn them back on using the lastest brain discoveries.
Rafe Esquith
[amazon-product align="left"]0143117661[/amazon-product]I spoke with Rafe Esquith in February 2010 about his book, LIGHTING THEIR FIRES. Read more about the author and the interview here.