Podcast: Play in new window | Download
Subscribe: Apple Podcasts | RSS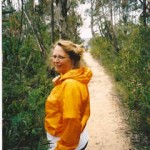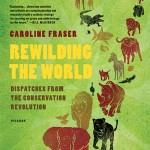 Author and conservationist Caroline Fraser talks about bringing the predators of the Pleistocene back to America and other efforts to restore wildlife habitat. Her book is REWILDING THE WORLD. It's the last in our April 2011 series on the environment.
Caroline Fraser
Scientists say we are in the midst of the sixth mass extinction of species, like the one that wiped out the dinosaurs. Only, it' s not a meteor that' s causing it; it's us. Half of all plants and animals could be gone by the end of this century — and fully a quarter of mammals face extinction just in the next 30 years — unless we do something about it.
But this isn't another tale of gloom and doom. Innovative projects around the world are finding ways to restore habitats for wildlife, revive migration corridors, and broker peace between people and predators.
Conservationist and writer Caroline Fraser reports on these visionary efforts in her inspiring book, Rewilding The World: Dispatches From The Conservation Revolution. She takes us from Canada to Costa Rica and from Kenya to the former Iron Curtain to tell the stories of this remarkable wave of restoration. Rewilding the World was listed as one of library journals best science and technology books of 2009. It's now out in paperback edition from Picador.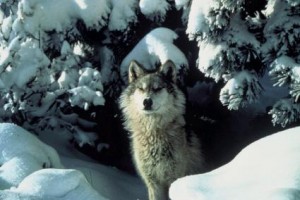 Fraser also comments on the recent de-listing by Congress of the gray wolf from the Endangered Species list, a concession given to House Republicans to get the budget bill passed. She says it's an outrage that politics trumped science — and she fears for the gray wolf's viability and the health of the ecosystems that depend on it.
Caroline Fraser has written for The New Yorker, The Atlantic Monthly, and Outside Magazine, among others. She writes for The New York Review of Books and is also a prize-winning poet.
Slide Show of Rewilding Projects Featured in REWILDING THE WORLD
The federal Fish and Wildlife Service is seeking to end protection of gray wolves in the western Great Lakes region under the Endangered Species Act. The public comment period is open. Find out how to submit comments here.
Poet Robinson Jeffers
There was a level at which Jeffers simply thought that human evolution was not a successful experiment, that human culture was so destructive and so out of control that it would be just as well when the experiment finally ended and, from the point of view of the rest of the species on earth, the sooner the better. He was, in this rather grim way, an early environmentalist, perhaps the first American poet to grasp the devastating extent of the changes human technologies and populations were wreaking on the rest of the earth's biological life… (from POETRY SPEAKS EXPANDED, edited by Elise Paschen and Rebekah Presson Mosby.)