Podcast: Play in new window | Download
Subscribe: Apple Podcasts | RSS
Tom Butler of the Foundation for Deep Ecology talks about a gorgeous — and disturbing — new coffee table book of photojournalism, Overdevelopment, Overpopulation, Overshoot.
And women mystery writers have gone from being ignored to being stars of the genre. We talk with mystery writer Sara Paretsky about women's changing position in the genre and about her own socially conscious mystery writing. Then we congratulate Elizabeth Kolbert on her Pulitzer Prize for The Sixth Extinction.
Tom Butler
When it comes to environmental catastrophe, whether that means climate change, poisoned water, soil and air,  or a whole host of other massive environmental threats, there's one huge elephant in the room: overpopulation. According to earth scientist James Lovelock, the carrying capacity of our Earth is about 2 billion people. We are on track to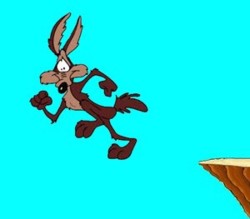 have 10 billion by mid-century.
We are like Wile E. Coyote who has already run off the cliff and just hasn't looked down yet to realize his predicament. Either we limit our families to a sustainable size, or we will crash like Wily.
But few are paying attention. The population hocky stick curve continues to accelerate. Even China has ended its One Child Policy.
A new global campaign and accompanying book aim to end our complacency — not by citing the grim statistics, but by engaging our emotions. In more than 300 stunning photographs, ranging from the spectacular natural beauty we are losing to the shocking impact of humans on the planet, Overdevelopment, Overpopulation, Overshoot illustrates the ecological and social tragedies of our ballooning numbers and consumption.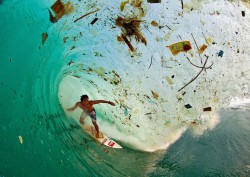 The book is the centerpiece of the 2015 Global Population Speakout campaign. It can be viewed online for free and the campaign is giving away copies of the hardcover version to those who can show that they will spread the word in their communities.
Tom Butler is a co-author of the book. He is editorial projects director of the Foundation for Deep Ecology and the president of the Northeast Wilderness Trust. His books include Wildlands Philanthropy, Plundering Appalachia, Keeping the Wild, and Energy: Over-Development and the Delusion of Endless Growth.
Sara Paretsky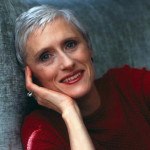 When acclaimed writer Sara Paretsky published her first mysteries back in the 1980's, few book reviewers took women mystery novelists seriously enough to even read their books, much less review them.
Now, some 18 novels later, Paretsky is president of Mystery Writers of America and women play a prominent role in the genre. She is credited with transforming the role and image of women in the crime novel, starting with the main character in her mysteries, private investigator, V.I. Warshawsky.
The change didn't happen by accident. Paretsky and some of her fellow authors formed the organization Sisters In Crime in 1986 to support women mystery writers and advocate for better treatment by the genre's male dominated institutions. Now women are at the helm of MWA. In addition to Sara Paretsky as president, women also hold the positions of Vice President and Secretary.
This year marks the organization's 70th anniversary and the 69th year of the Edgar Awards. The 2015 Edgar Awards will be presented at a dinner in New York City on Wednesday, April 29.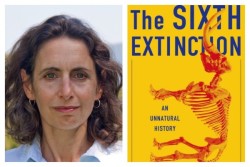 Elizabeth Kolbert
Among the Pulitzer Prize winners named this week is environmental writer Elizabeth Kolbert, for her 2014 book, The Sixth Extinction. We aired our interview with her about the book last June.  Listen to the whole interview