Podcast: Play in new window | Download
Subscribe: Apple Podcasts | RSS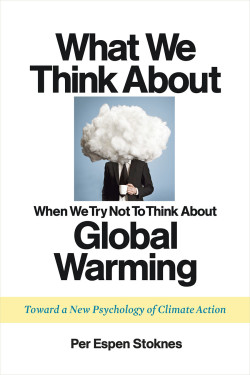 The more we know about climate change, the less we do about it. It's the "climate paradox." That's why we need a new psychology of climate change, according to Norwegian author and economist, Per Espen Stoknes.
His new book, What We Think About When We Try Not To Think About Global Warming, tackles the climate paradox head on in an eminently readable book that should be obligatory reading for all who care about our future and are frustrated at the slow pace of action.
From the publisher website:
In What We Think About When We Try Not to Think About Global Warming, Stoknes not only masterfully identifies the five main psychological barriers to climate action, but addresses them with five strategies for how to talk about global warming in a way that creates action and solutions, not further inaction and despair.

These strategies work with, rather than against, human nature. They are social, positive, and simple—making climate-friendly behaviors easy and convenient. They are also story-based, to help add meaning and create community, and include the use of signals, or indicators, to gauge feedback and be constantly responsive.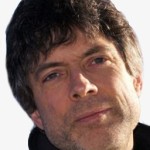 Per Espen Stoknes is a psychologist and an economist. An entrepreneur, he has cofounded clean-energy companies, and he spearheads the BI Norwegian Business School's executive program on green growth.