Podcast: Play in new window | Download
Subscribe: Apple Podcasts | RSS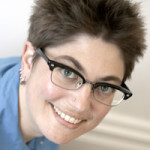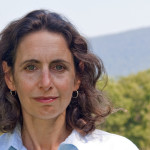 Science reporter Elizabeth Kolbert talks about her book,The Sixth Extinction: An Unnatural History. And Annalee Newitz discusses the prospects for human survival amid the mass extinction we are causing. Her book is Scatter, Adapt and Remember.

Elizabeth Kolbert
The last time a mass extinction happened on earth, an asteroid crashed into the Gulf of Mexico and started a chain of events that wiped out the dinosaurs, as well as many other species. This time, we are the asteroid.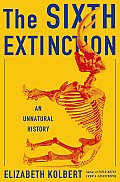 Scientists estimate we're now losing species at 1,000 to 10,000 times the background rate, with literally dozens going extinct every day. That's according to the Center for Biological Diversity. Between 10 and 50 percent of all species could be gone by mid-century.
Elizabeth Kolbert has been reporting on this terrifying prospect for the New Yorker magazine. Her book The Sixth Extinction came out in February and is among the top-selling science books today.
She says the causes are multiple, but they all stem from human activity: global warming plays a major role, of course. But it's also the ocean acidification that comes from rising temperatures; the mass cutting of forests and other ecosystems degradation; and the global transfer of invasive species.
In The Sixth Extinction, Kolbert covers the history and science of mass extinctions and takes us along on her adventures in the field to find out what's happening to frogs, fish, corals, bats and birds. And she speculates about what could happen to us.
Elizabeth Kolbert is a staff writer for The New Yorker. She's authored two previous books, one of which is Field Notes from a Catastrophe.
Read an excerpt from The Sixth Extinction
Annalee Newitz
It's a right-wing talking point that global warming and even mass extinctions are no big deal because, hey! They've happened before. They're natural — and anyway, they're God's will. (Not.) So party on with fossil fuels!
But of course, this time, we're the cause of the current mass extinction. And one big question is, are we going to bring ourselves down the human race along with the other animals?
Annalee Newitz has looked into the history of mass extinctions and consulted her crystal ball to answer the question. We've dodged the bullet before, she points out — there was a time when humans almost went extinct. Newitz says if we're smart and follow the lessons of history, we'll probably survive this time, too.
We could even thrive, especially if we become stewards of the earth, not its destroyers.
Her book's title hints at the prescription: Scatter, Adapt And Remember. She says, we need to prepare individually for catastrophe — but even more important, we need to get ready as a planetary community.
Annalee Newitz writes about the intersection of science, technology and culture in such venues as Wired, Popular Science, the Smithsonian Magazine, and more. She's the editor-in-chief of the science and culture site io9.com.