Podcast: Play in new window | Download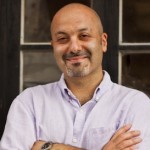 Boris Fishman talks about his terrific debut novel about coming of age as an immigrant in America, A REPLACEMENT LIFE.
And Obama just announced a get-tough policy on carbon pollution from coal-fired power plants. Now the question is, will he or won't he on the Keystone XL pipeline? John Cushman of Inside Climate News tells the story leading up to Obama's predicament on the pipeline and where he might go in the future. Cushman's new e-book is KEYSTONE AND BEYOND.
Boris Fishman
America is a country of immigrants, as we like to remind ourselves, and nowhere is that more evident than in New York City. One of New York's most vibrant immigrant communities is in South Brooklyn, where many Jews from the former Soviet Union came to settle.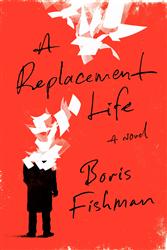 Boris Fishman immigrated from the Soviet Union to the US with his parents when he was nine years old. As readers of Fishman's fellow immigrant and author Gary Shteyngart know, there is a rich lode of comedy and tragedy to be mined in the immigrant experience of Soviet Jews — one that Fishman takes full advantage of in his novel, A Replacement Life.
The somewhat autobiographical protagonist is Slava, a young journalist on the make who, when his grandmother dies, finds himself reluctantly drawn back into the clutches of family and neighborhood.
He becomes embroiled in a scheme by elderly Jewish emigrees, led by his grandfather, to get restitution from the German government for being Holocaust victims — whether they fit the official requirements or not. It's loosely based on an actual scandal that came to light in 2009.
Fishman's tangled tale illuminates the ambiguities of moral judgments and the "murky compromises" (as he terms them) between one's own needs and the needs of one's clan. In so doing, he creates an eminently satisfying read that the New York Times called "mordantly funny and moving."
Read Boris Fishman's article on the 2010 fraudulent claims for Holocaust restitution
John Cushman
On June 2, Obama announced a major new rule on climate policy, directing the EPA to regulate carbon pollution from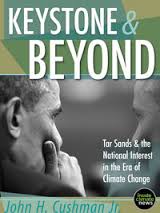 coal plants. It sent a signal that the US may finally be getting ready to do something about global warming.
But Obama has another major decision on the climate coming up — one he has delayed until after the mid-term elections. That's the decision on whether to approve building the northern section of the Keystone XL pipeline.
If that's built, it will join the southern section to carry highly polluting tar sands oil from Alberta. Canada to ports on the Gulf Coast.
Will he or won't he? That's the big question.
John Cushman's e-book, Keystone and Beyond: Tar Sands and The National Interest In The Era of Climate Change delves into the history leading up to the decision Obama has yet to make, starting with the administration of George W. Bush and Dick Cheney. The book gives the reader the context to understand the forces weighing on the decision from all sides.
Read John Cushman's article on the new EPA climate rule