Podcast: Play in new window | Download
Subscribe: Apple Podcasts | RSS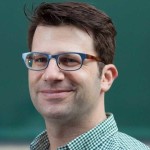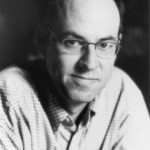 Dr. Sharon Moalem talks about how nature and nurture impact our genes. His book is Inheritance: How Our Genes Change Our Lives and Our Lives Change Our Genes.
And we re-air our 2010 interview with journalist David Shenk about his book The Genius In All Of Us: Why Everything We've Been Told About Genetics, Talent, and IQ Are Wrong.
Dr. Sharon Moalem
Most of us have been taught that our genetic destiny is determined at conception. In other words, it's fixed by nature and there's nothing we can do (nurture) to change that. But science has been discovering that nurture not only can change how our genes affect us — it can also change the genes themselves. And those changes get passed onto our children and grandchildren.
A recent news item showed, for example, that people who were exposed to DDT in childhood — like most baby boomers — has led to higher obesity rates in their grandchildren. And perhaps lifestyle changes could help to undo that genetic damage.

Dr. Sharon Moalem is a genetic scientist and doctor. His engagingly written book Inheritance tells the stories of his patients to show the complex relationship between nature and nurture – how diet, exercise, medications and even bullying in childhood can change our genes and pass those changes onto our descendants.
A better understanding of that relationship could determine our choice of medications, for example, avoiding tens of thousands of adverse drug reactions per year.
Sharon Moalem is also the author of Survival of the Sickest and How Sex Works. In addition to being an author, doctor and scientist, he is also the inventor of a new antibiotic based on his research into genetics. His book Inheritance is a New York Times bestseller.
Read an excerpt at this link.
David Shenk
Child prodigies like YoYo Ma, Mozart, or Tiger Woods are born, not made — right? They just got lucky in the genetic lottery, while the rest of us have to be satisfied with mediocrity or, at best, the modest achievements we can reach by dint of hard work. But as we heard in our first segment, our environment can change our genes — so why can't we structure that environment to bring about the changes we want to.
We spoke to journalist David Shenk in 2010 about his book on just that topic, The Genius In All Of Us. He says science is showing that great achievement isn't about what's in the genes. It's about how the environment influences genetic information — and that information can be changed by dedication, practice, and ambition.
Shenk is the bestselling author of five previous books, including The Forgetting and Data Smog, and has written for The Atlantic.com, National Geographic, Slate, Harper's, among other venues.