Podcast: Play in new window | Download
Subscribe: Apple Podcasts | RSS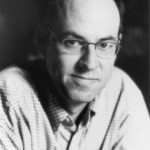 Host Francesca Rheannon talks with journalist David Shenk about THE GENIUS IN ALL OF US: Why Everything We've Been Told About Genetics, Talent, and IQ Are Wrong. It's about what the science of epigenetics is telling us us about the potential for human achievement. And David Chura talks about his memoir of teaching incarcerated adolescents, I DON'T WISH NOBODY TO HAVE A LIFE LIKE MINE: Tales of Kids in Adult Lockup. He says the War on Crime is a war on kids.
[amazon-product align="right"]0385523653[/amazon-product]
Child prodigies like YoYo Ma, Mozart, or Tiger Woods are born, not made, right? They just got lucky in the genetic lottery, while the rest of us have to be satisfied with mediocrity or, at best, the modest achievements we can reach by dint of hard work.
Not so fast, says David Shenk in his new book, THE GENIUS IN ALL OF US. He says everything we've been told about genetics, talent, and IQ are wrong. He says, new science is showing that great achievement isn't about what's in the genes. It's about how the environment influences genetic information — and that information can be changed by dedication, practice, and ambition.
Shenk is the bestselling author of five previous books, including The Forgetting and Data Smog, and has written for The Atlantic.com, National Geographic, Slate, Harper's, among other venues.
Web Extra: Shenk reads a section from his book about the baseball player Ted Williams.
[amazon-product align="left"]0807000647[/amazon-product]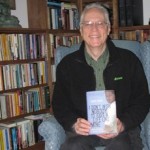 David Chura spent 10 years teaching students being held in adult jails for crimes ranging from drug sales to assault. He says the War on Crime is all too often a war on kids, one that neglects the environment in which his students were raised. Â The young men he taught were the victims of abuse, poverty, and neglect. Â Yet, despite their histories, they are capable of compassion, enthusiasm for learning, and joy. Chura brings their stories to life in his book, I DON'T WISH NOBODY TO HAVE A LIFE LIKE MINE.