Podcast: Play in new window | Download
Subscribe: Apple Podcasts | RSS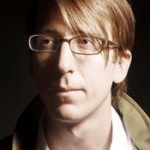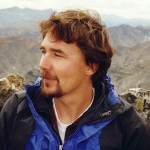 Will Potter discusses GREEN IS THE NEW RED: An Insider's Account of a Social Movement Under Siege. It's about the war our government is waging against the environmental movement. Then, nature writer David Gessner talks about his canoe trip down the Charles River and how it inspired his latest book, MY GREEN MANIFESTO. 
Will Potter
Earth Day is celebrated this week. It's a time when the media gives the environment its one week in the sun before going back to covering what those endlessly fascinating Republicans are doing. Or something like that.
As listeners know, environmental issues are something we talk about a lot on this show — and not just during the third week in April.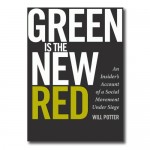 But one thing we haven't talked about is what's happening to those who fight to save the environment. There's a war being waged against environmental and animal activists that's getting really scary — and it has huge implications for free speech, as well as our ability to save our civilization and the planet.
Activists guilty of infractions ranging from chaining themselves to trees to freeing animals from labs are being labeled as terrorists — and subject to long prison sentences under draconian conditions. Even mere leafletters are being treated as terrorists.
Journalist Will Potter's book is Green Is The New Red. He has been a participant journalist with the environmental movement — and was targeted by the FBI after leafletting in support of animal rights. They told him either to turn informant or be put on the terrorism no-fly list. It's one of the anecdotes in his book.
Green Is The New Red is a wake-up call to all who care about free speech, animal rights and the environment to stand up against the war on environmental activism.
Will Potter is an award-winning independent journalist based in Washington, D.C., who focuses on "eco-terrorism," the animal rights and environmental movements, and civil liberties post-9/11. His work has appeared in publications including the Chicago Tribune, the Huffington Post, and the Vermont Law Review, and he has testified before the U.S. Congress about his reporting. Green is the New Red was listed by Kirkus as one of the best books of 2011.
Read an excerpt from Green is the New Red
David Gessner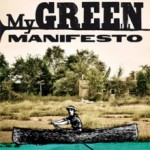 David Gessner writes wonderful books about Nature. But when he took a canoe trip down the Charles River, he wasn't seeing pristine, unspoiled wilderness, but the wildness that still remains in and among our human built environment.
It got him thinking about a new approach to environmentalism — one that embraces the "limited wild", as he calls it, to make us aware of what we still have — and protect it.
Gessner's book is My Green Manifesto: Down the Charles River in Pursuit of a New Environmentalism. His companion and guide on the trip down the Charles was environmental planner Dan Driscoll, the man who "greened" the Charles River.
David Gessner is the author of eight books, including The Tarball Chronicles, Return of the Osprey and Soaring With Fidel. He has written for the New York Times Magazine and the Boston Globe and teaches writing at the University of North Carolina Wilmington. He founded the award-winning literary journal, Ecotone.
Listen to a 2007 interview WV did with Gessner about Soaring With Fidel.