Podcast: Play in new window | Download
Subscribe: Apple Podcasts | RSS
Ilie Wacs and Deborah Strobin talk about their memoir, AN UNCOMMON JOURNEY: From Vienna to Shanghai to America, A Brother and Sister Escape to Freedom During World War II.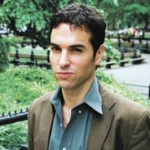 And Eyal Press discusses his exploration into the motives of those who put a higher good above their own personal safety. His book is BEAUTIFUL SOULS:Â Saying No, Breaking Ranks, and Heeding the Voice of Conscience in Dark Times.
Holocaust Remembrance Day is marked this week in the U.S.
Ilie Wacs & Deborah Strobin
The publishing world is rife with memoirs that recount the experiences of Jews who managed to stay alive during the brutal years of Nazi rule. There are also books, like The Diary of Anne Frank or the novels of Irene Nemirovsky, that were published after their authors had already perished in the camps.
But brother and sister Ilie Wacs and Deborah Strobin have a more unusual story to tell. They and their parents fled Nazi Europe to a very foreign and far place — Shanghai, China. The story of the Shanghai Jewish refugees is one that had barely been told — until the publication of their memoir, An Uncommon Journey.
The family left Europe at the very last minute, sailing out of Genoa, Italy the day before WWII was declared. When they arrived in Shanghai, they underwent hardships and triumphs that left an indelible mark on their lives. Ilie Wacs is an artist and former fashion designer; his sister Deborah Strobin is a philanthropist.
Their memoir alternates the narratives of each sibling — providing a fascinating contrast between their accounts, not least because Ilie was eight years older than his sister. He was 12 when they left Europe — she was only three.
Ilie Wacs and Deborah Strobin remember the liberation of the Shanghai ghetto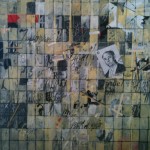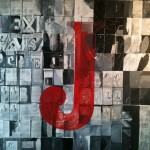 Eyal Press
Why is it that some people risk their jobs, reputations or even lives to stand up to evil while most of their peers remain silent or even become perpetrators themselves?
That's the question journalist Eyal Press asks in his remarkable book, Beautiful Souls.
Press explores the stories of four remarkable individuals: a Swiss police commander who allowed Jews fleeing Germany entry into Switzerland, against orders; a Serb who rescued Croats during the Bosnian War; an elite Israeli soldier who became a refusnik; and a financial advisor who blew the whistle on her employer's Ponzi scheme.
His thoughtful examination of their stories sheds new light on what motivates those "beautiful souls" who, as the book's subtitle says, say no, break ranks and heed the voice of conscience in dark times.