Podcast: Play in new window | Download
Subscribe: Apple Podcasts | RSS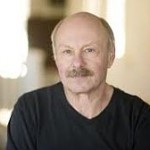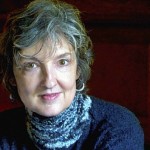 Barbara Kingsolver talks about her new novel, FLIGHT BEHAVIOR. It's about what happens when a rural community in Tennessee is confronted with a bizarre phenomenon — caused by global warming. And futurist James Howard Kunstler says we'd better dispense with our penchant for magical thinking. His book is  TOO MUCH MAGIC: Wishful Thinking, Technology, and the Fate of the Nation.

Barbara Kingsolver
Until recently, the greatest story of all time — human-caused climate change and the threat it poses to our survival — was largely ignored by major fiction writers. There was Margaret Atwood, of course, and on this show, we interviewed Paolo Bacigalupi about his dystopian science fiction novel for young adults, Shipbreaker.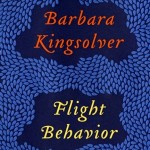 But the field has been thin. Now acclaimed author Barbara Kingsolver has come out with Flight Behavior, a novel that takes up the theme of climate change — and tackles some thorny issues about class along the way.
Kingsolver grew up in rural Kentucky. The people of Flight Behavior are her people. Her protagonist, Dellarobia Turnbow, struggles to come to terms with the reality of a changing world while navigating the boundaries between her poor, rural community and a group of scientists who suddenly drop into it. They teach her something about science — and she teaches them something about communicating their knowledge to ordinary people. Both are needed if we are to deal with the grave environmental challenges before us.
Barbara Kingsolver was named one the most important writers of the 20th Century by Writers Digest. In 2000 she received the National Humanities Medal for service through the arts. She's won numerous prizes for her works, which include The Poisonwood Bible, and Prodigal Summer. Flight Behavior is her fourteenth book.
Read an excerpt from Barbara Kingsolver's Flight Behavior

James Howard Kunstler
Conventional wisdom has it that we can solve all our problems, like climate change and the energy crisis, with new technology. We can hydrofrack our way to energy independence — never mind the carbon emissions — and transition to renewables with advanced wind and solar.
But James Howard Kunstler says, not so fast. In his latest book, Too Much Magic: Wishful Thinking, Technology, and the Fate of the Nation, he says we are already running out of the financial capital and natural resources needed to support the industrial society we have, let alone the new technology we think will save us.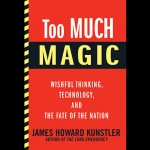 He foresees a time not far away when the Internet will be a thing of the past and most people will be working in farming. Kunstler argues, as one reviewer said, "that the time for magical thinking and hoping for miracles is over, and the time to begin preparing for the long emergency has begun."
James Howard Kunstler has written about the Long Emergency — a phrase he coined in his celebrated book of that title in 2005 — in several books, including the novels, World Made By Hand and The Witch of Hebron. We spoke to him about the latter in 2010.
In addition to Too Much Magic, James Howard Kunstler is the author of several other books, including The City in Mind, Home From Nowhere, and The Geography of Nowhere.
James Howard Kunstler's blog, Clusterfuck Nation