Podcast: Play in new window | Download
Subscribe: Apple Podcasts | RSS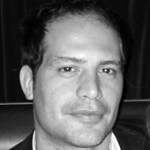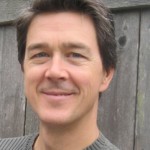 Simon Kuper talks about AJAX, THE DUTCH, THE WAR. It's about resistance and collaboration through the lens of soccer in the Netherlands. And Hurricane Sandy moves us to air a portion of our 2011 interview with Mark Hertsgaard about his book, HOT: Living Through the Next 50 Years on Earth. It's about adapting to climate change. (Note: this episode of WV originally aired on stations the week of November 7, 2012.)
Mark Hertsgaard
Coastline communities on the eastern seaboard are still cleaning up weeks after Hurricane Sandy. More than 110 Americans lost their lives. Not coincidentally, climate change is finally making it into the common discourse. While no one storm can be linked to climate change per se, the effect of global warming on extreme weather events is like the effect of Barry Bonds taking steroids on his record of hitting home runs. More of them are likely to happen more frequently.
In 2011, we talked with journalist Mark Hertsgaard about his book, HOT. It's about what we can do to adapt to the inevitable consequences of climate change — to buy us some time, hopefully, to solve the climate crisis.
Hertsgaard says there is much we can do to adapt – if the political will is there. Example — the "200 Year Plan" to survive climate change being developed by the Netherlands. He explores both the challenges and the possibilities in this terrific book. But more than that, it's a kind of cry of the heart for those, like his young daughter, who are part of Generation Hot.
Read the recent article by Mark Hertsgaard about Hurricane Sandy.
Simon Kuper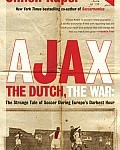 Every year around November 9, WV features a segment about the Holocaust in Europe during WWII. That's because on that date in 1938 the first major anti-Jewish pogrom signaled the beginning of the Nazi assault on Europe's Jews.
This year, we talk with British journalist Simon Kuper about Ajax, The Dutch, The War, his fascinating look at the record of the Dutch in protecting — or failing to protect — their Jewish population during the War.
Kuper writes about soccer — a previous book is Soccernomics, co-written with Stefan Szymanski. In his latest book, Ajax, the Dutch, the War, he uses soccer as a lens to examine the real history of collaboration and resistance during the German occupation of the Netherlands. (Ajax is a leading soccer team in the Netherlands, based in Amsterdam.)
Kuper lived in the Netherlands during his youth in the 1970's. His book is a fascinating and thoughtful exploration of a topic that continues to hold resonance for the Dutch — and the rest of us — today.
In addition to Ajax, The Dutch, The War and Soccernomics, Simon Kuper is the author of Soccer Against the Enemy. He has written for The Observer and The Guardian, and is currently a sports columnist for the Financial Times.