Podcast: Play in new window | Download
Subscribe: Apple Podcasts | RSS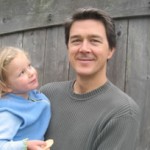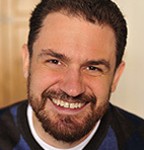 Journalist Mark Hertsgaard on HOT: Living Through the Next 50 Years on Earth and children's book author and illustrator Thomas Yezerski on his picture book for children, MEADOWLANDS. It's the inspiring story about how nature is healing itself in what was one of the most polluted places in America. Also, Maxine Kumin talks about writing poetry about nature.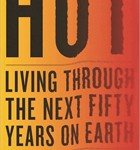 Mark Hertsgaard
All this month, we're talking with authors about the environment. Instead of Earth Day, we're having Earth Month. We're also squeezing in some poetry where we can, because April is also Poetry Month. Today, we first talk with Mark Hertsgaard. In his book, HOT, he says climate change is here, it's happening and it's too late to avoid, even if we do everything right on emissions (which we're not.) So we need to start gearing up our efforts to adapt to the changes that are coming, as well as try to cut greenhouse gas pollution.
Hertsgaard says there is much we can do to adapt – if the political will is there. Example — the "200 Year Plan" to survive climate change being developed by the Netherlands. And the Dutch government is raising the taxes to pay for it, with the support of citizens.
Of course, in the U.S., some act like taxes are theft and government is evil. But some communities, like Seattle and New York City, are making strong commitments to adaptation. And even some of the planet's poorest citizens are figuring out how to adapt — and spreading their knowledge by word of mouth.
Hertsgaard explores both the challenges and the possibilities in this terrific book. But more than that, it's a kind of cry of the heart for those, like his young daughter, who are part of Generation Hot.
Hertsgaard has written about global warming for the New Yorker, NPR, Time, Vanity Fair, and the Nation. His latest blog post can be found here.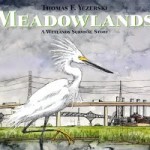 Thomas Yezerski
Illustrator and author Thomas Yezerski's beautiful picture book for young children MEADOWLANDS: A Wetlands Survival Story recounts the astonishing return of wildlife to one of the most polluted landscapes in America. Set in the estuary where the Hackensack River meets the Newark Bay, it describes a place that once was of pristine beauty, what happened to destroy that beauty, and how it is now coming back. Once, white cedar forests and marshlands nurtured an abundance of marine and land animals. But by the time I came to know it as a child growing up in northern New Jersey, it was a wasteland, poisoned by countless chemical plants and oil refineries.
But something magical happened after I moved away. Using the Clean Air Act (currently under attack in the U.S. Congress), the state and regional government were able to stop the toxic dumping. And the insects, fish, birds and other animals returned. In MEADOWLANDS, Yerzerski shows the web of life being rewoven, strand by strand. It's a hopeful vision, one to cradle in the mind as we gird ourselves for the challenges of the future.