Podcast: Play in new window | Download
Subscribe: Apple Podcasts | RSS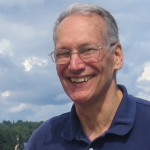 Science fiction master Ursula K. Le Guin talks about her two-volume short story retrospective, just out from Small Beer Press: THE UNREAL AND THE REAL. And murder mystery writer Archer Mayor talks about writing police procedurals and his latest in the Joe Gunther series, PARADISE CITY.
Ursula K. Le Guin
Over the fifty some years that she has been writing speculative fiction, Ursula K. Le Guin has created vivid alternative worlds that challenge traditional notions of gender, social power, religion, sexuality and ethnic identity. She's explored these themes also in stories that take place on Earth — albeit sometimes in imaginary countries.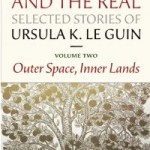 Now, she's selected 40 from her more than 100 short stories for a new two-volume set out from Northampton, Massachusetts-based publisher, Small Beer Press. The first volume is WHERE ON EARTH, which includes eighteen of her satirical, political, and experimental earthbound stories. The second, OUTER SPACE, INNER LANDS, brings together many of her most-loved science fiction stories. Some are from her body of work set in the Ekumen Universe, the galactic federation to which the the planet Gethen belonged.
Ursula K. Le Guin is the winner of numerous awards, including the National Book Award, and the Hugo and Nebula Awards for science fiction. She's published twenty-one novels, including The Wizard of Earthsea, The Left Hand of Darkness and The Lathe of Heaven, eleven volumes of short stories, four collections of essays, twelve books for children, and six volumes of poetry.
Read excerpts from Ursula K. Le Guin's work
Archer Mayor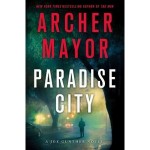 Archer Mayor is a phenomenon. He's the prolific author of the Joe Gunther detective series set in Brattleboro Vermont — 23 are published and another is on the way. He also holds down two other demanding jobs that help bring verisimilitude to his writing: he's a death investigator for Vermont's Office of the Chief Medical Examiner, a detective for the Windham County Sheriff's Office, and a volunteer firefighter and EMT.
The Chicago Tribune describes his series as "the best police procedurals being written in America." The protagonist, Joe Gunther, is a regular guy with a passion for justice who takes on cases that explore tough issues. The latest, PARADISE CITY, explores human trafficking — and takes it to an unusual location, Northampton, Massachusetts, AKA "Paradise City", a pleasant community of progressives, students and academics, craft boutiques and great restaurants set in the bucolic Connecticut Valley.
Read an excerpt from Paradise City