Podcast: Play in new window | Download
Subscribe: Apple Podcasts | RSS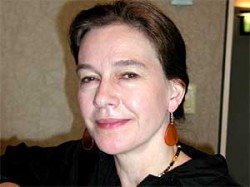 Louise Erdrich talks about her powerful new novel, THE ROUND HOUSE. It is a finalist for the 2012 national book award for fiction. And economist Richard Wolff discusses his new book, OCCUPY THE ECONOMY. It's about the crisis of capitalism and what to do about it.

Novelist Louise Erdrich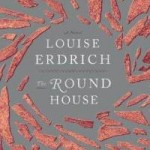 In Louise Erdrich's new novel The Round House, a boy finds out that his mother has been horribly assaulted. He sets out to find who her killer is so he can be brought to justice. But it's an Indian reservation in North Dakota in the 1980's — and there is no justice for Indians, especially if they have been assaulted by a white man. Erdrich returns to the place where she has set some of her earlier novels — like The Plague of Doves, about which we spoke with her in 2008.
I've long been a fan of Erdrich's work — her stunning prose and memorable characters. And IMHO, with the The Round House, she's hit the literary ball out of the park. It's a masterful exploration of trauma and healing — although there is no anodyne ending.
That's because Erdrich wants us to know that the reality of violence perpetrated against Native Americans — and especially against women on the reservation — continues unabated. And justice is still elusive: this past year, Senate Republicans stripped provisions from the violence against women act that made it easier for native women to report abuse, provisions the Obama Administration strongly supported.
Louise Erdrich is the author of fourteen novels, including The Bingo Palace, Love Medicine and The Beet Queen, as well as numerous short stories, poetry and nonfiction. The Round House is out from Harper Collins.
Economist Richard Wolff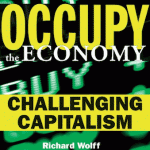 Employment figures are up modestly lately — but the IMF warns that we're headed for more recession, dragged down by a multitude of factors both here and abroad. My guest, Richard Wolff says the crisis of capitalism didn't start with this recession — and it won't end with it, either. His new book, Occupy The Economy, is a cogent critique of our economic system in the form of an extended interview with radio producer David Barsamian.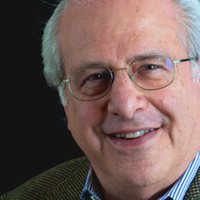 Barsamian asks penetrating questions; Richard Wolff's answers illuminate the shaky foundations on which our economic system is built and why it's doomed to inflict never-ending crises on the 99%. Unless, that is, the 99% can challenge capitalism successfully and put our economy on a sounder basis that works for everyone.
Richard Wolff taught political economy for many decades; he's Professor Emeritus of Economics at the University of Mass, and Visiting Professor at the New School University.