Podcast: Play in new window | Download
Subscribe: Apple Podcasts | RSS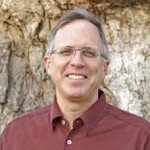 Journalist and activist David Bollier talks about his most recent book, co-written with legal scholar Burns Weston, GREEN GOVERNANCE: Ecological Survival, Human Rights, and the Law of the Commons. Then we re-air our 2010 interview with him about the digital commons, VIRAL SPIRAL.
David Bollier: Green Governance
David Bollier is a proponent of the Commons, an idea he defined in a 2010 interview we aired about his book on the digital Commons of the internet, Viral Spiral as "our shared resources that are often jeopardized by market privatization and commodification."
At the time, he had just started working on the issue of the ecological Commons — the air, water, soil, forests, fisheries and ecosystems upon we we all depend for our survival. His aim was to help develop an international legal framework to protect the ecological commons.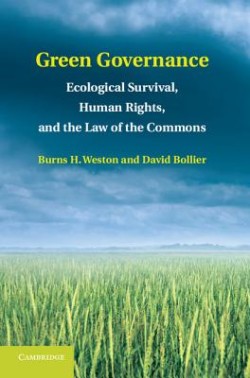 Now, three years later, he has accomplished a good deal toward that goal, with two books about the ecological commons under his belt. He co-edited a book of essays, The Wealth of the Commons: A World Beyond Market and State, and co-wrote another with legal scholar Burns Weston, Green Governance: Ecological Survival, Human Rights, and the Law of the Commons. He talks about the latter in this interview.
David Bollier is the co-founder of the Commons Strategies Group, co-founder of Public Knowledge, and founding editor of Onthecommons.org from 2003 to 2010. He now blogs at Bollier.org. A Senior Fellow at the Norman Lear Center, Bollier is the author of more than ten books, including Brand Name Bullies and Viral Spiral.
Read "An Introduction To Green Governance"
David Bollier: Viral Spiral 
David Bollier says the enclosure of the commons by the market is one of the paramount injustices of contemporary life. But, he says, the emerging digital commons of the internet is exerting a powerful counterforce. It's all about a values shift from limiting access to throwing it wide open, creating benefits for both individuals and social communities.
Bollier's 2010 book Viral Spiral is about the rise of the digital commons of the internet — a place where "commonses," he says, are easy to create because the barriers to entry are so low. Francesca spoke to him that year.