Podcast: Play in new window | Download
Subscribe: Apple Podcasts | RSS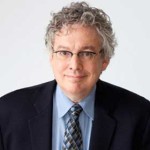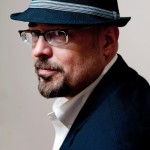 Kevin Baker talks about talks about his newest novel, THE BIG CROWD. It's the first of a new trilogy about New York, City of Gold; we hear a true ghost story from Steve Volk, author of FRINGEOLOGY; and Francesca reviews John Bradshaw's, CAT SENSE.
Kevin Baker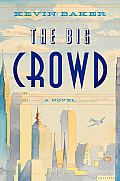 Novelist Kevin Baker has a love affair with New York. His "City of Fire" trilogy, the novels Dreamland, Paradise Valley and Strivers Row, dealt with those who helped built New York — the Irish, the Jews and African Americans — but were often reviled by the city's power class of the time. His new novel, The Big Crowd, is based on the true story of two Irish immigrant brothers, Bill O'Dwyer, who became the mayor of New York and his younger brother Paul, a crusading reformer.
In The Big Crowd, the brothers are Charlie and Tom O'Kane. Charlie slides into City Hall on a path greased by Tammany Hall — the machine run by the Mob, the pols and the tycoons, who've divided up the spoils of the city as their own personal trough of power and treasure. All is running smoothly — until an investigation into Mob activities leads to the murder of a Mob witness, a crime that remains a mystery to today. Kevin Baker thinks he knows the answer to that mystery — and he spins a tale exploring the fine line between compromise and corruption that is a riveting and thought-provoking read,
Kevin Baker is the author of the City of Fire trilogy, as well as other works of fiction and nonfiction.
Read an excerpt from The Big Crowd  
Steve Volk's True Horror Ghost Story
This is Halloween week. A good time for a ghost story — a real one. We play a clip from our 2012 interview with Steve Volk about his journalistic investigation into paranormal phenomena, Fringelogy.
When Volk was a kid, his family had encounters of a decidedly spooky kind with a ghost that was haunting their house. It made a life-long impression and inspired his decision to investigate paranormal phenomena with an open mind and critical eye.
Review of John Bradshaw's CAT SENSE by Francesca Rheannon
I adopted a cat last year from my local shelter. Ruby is a sweet kitty, but for a long time, she was a bit of a puzzle. She's clearly attached to me, because she stays close. But she's no lap cat and for a long time, she didn't even like to be petted.
That changed after a few months and lots of treats. But it wasn't until I read CAT SENSE by John Bradshaw that I understood why Ruby was initially so reluctant. It seems there is a brief window for socializing kittens to humans such that they will seek and stay on laps, after which time it's much more difficult. And Ruby had been brought in from the wild with her mother and sibling after that window had closed.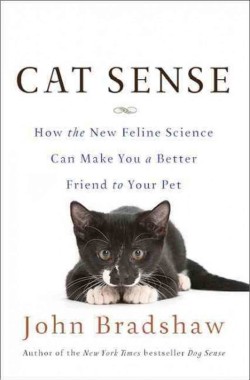 This is just one of the many fascinating insights into cat behavior Bradshaw gives in his latest book, Cat Sense (he's also the author of Dog Sense.) Subtitled, "How The New Feline Science Can Make You A Better Friend To Your Pet," the book explores the evolution, genetics and behavior of cats and shows how the species has adapted to the human environment without losing much of its wild nature.
But the adaptation is less complete than that of dogs, because dogs are pack animals that cooperate, while cats are largely solitary. Also, dogs have been bred into work animals highly dependent on signals from people to do their work. Cats are hunters — something done alone and in competition with other cats. Bradshaw says many cats living in multicat households are barely tolerating their feline housemates — at best.
Despite their reputation for aloofness, Bradshaw says, cats are as capable of great affection for humans as dogs — and they can be trained. They've been domesticated for a long time — probably since the invention of agriculture some ten thousand years ago, when grain stores attracted both rats and their feline predators. And Bradshaw surmises that it was the Egyptians worship of cats which most likely led to their actual domestication as pets.
But cats' needs and motivations are still very much tied to the wild parts of their nature — not something the average human owner can intuit. For instance, even older cats need to play at hunting to keep from getting bored. Toys are fine substitutions for real prey, but the most satisfying ones are capable of being torn apart by Kitty.
And our lack of understanding of cats may bode ill for their future as pets. Bradshaw warns we may be breeding domesticity out of our cats by neutering so many before they have a chance to reproduce. When only feral cats are having kittens, the evolutionary pressure to be comfortable around humans disappears.
Cat Sense goes a long way toward educating humans about their feline companions so that we can continue to enjoy them — and, perhaps more importantly, make them happier to be around us.