Podcast: Play in new window | Download
Subscribe: Apple Podcasts | RSS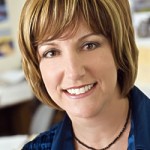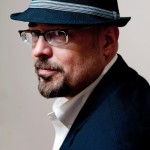 Steve Volk talks about the paranormal and his fascinating book, FRINGE-OLOGY: How I Tried to Explain Away the Unexplainable-And Couldn't; Kim Tredick talks about the "summer slide" and BrainQuest; and Drew Adamek reviews THE HUNGER ANGEL by Herta Müller.
Steve Volk
A Gallup Poll from 2006 found that three in four Americans believe in one or more paranormal phenomena, like ESP, ghosts, telepathy, and clairvoyance. Many of those — including WV host Francesca Rheannon — have had paranormal experiences.
Francesca: "I don't think of myself as a credulous person. I believe firmly in the scientific method: that is, basing conclusions on randomly assigned, experimental evidence. And I share the in-grained skepticism of most journalists. But I also can't deny the evidence of my own experience — I've had two outstanding brushes with the paranormal and countless minor ones. I had a clairvoyant vision of the Twin Towers collapsing 10 years before it happened–and, as you'll hear later–I also had a close encounter with a dark, disembodied entity that I simply cannot explain."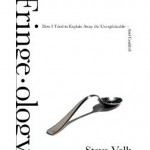 Steve Volk, shares a similar history. As he says on his blog, his book Fringe-ology is his attempt to reconcile a mysterious ghost story from his own childhood with his lifelong, down to earth occupation as a journalist.
His "solution was to do journalism—to investigate that family ghost story, and other paranormal topics." He writes,
"What I found is a great tale that's been relegated to the fringe of our discourse for too long—a story filled with ghosts, UFOs, maverick scientists, psychics, spoon-benders and the people who love and hate them. More importantly, I found common ground we can all share—a place for skeptics and believers, spiritualists and scientists, to stand together—not at the fringes, but at the heart of what it means to be human."
Steve Volk is a city reporter for alt. weeklies in Pittsburgh and Philadelphia, and for Philadelphia Magazine.
BrainQuest-Kim Tredick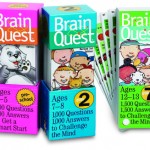 "No more pencils, no more books. No more teacher's dirty looks." That's what we used to chant on the last day of school as we ran out to start summer vacation. But, sweet as it is, the summer hiatus takes a toll on kids' academic skills. It's called the "summer slide."
For 20 years, Workman Publishing has been putting out an educational game called Brain Quest in the form of question cards that help to keep knowledge in kids' memory banks. Now they've added an app for iPhone and iPad and other tablets. WV talked with Brainquest spokesperson and teacher Kim Tredick about the game in card and e-form.
Drew Adamek reviews Herta Müller's THE HUNGER ANGEL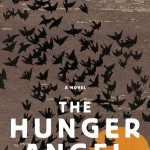 In January 1945, the victorious Russians sent thousands of Romanian Germans to labor camps in the Soviet Union to rebuild the country that Hitler's armies had destroyed. German novelist Herta Müller has a personal connection to the story — her mother was one of those prisoners. Müller's new novel The Hunger Angel is about a young man interned in one of the camps. It's just been released in translation in the U.S. Writers Voice associate producer Drew Adamek has a review.