Podcast: Play in new window | Download
Subscribe: Apple Podcasts | RSS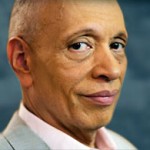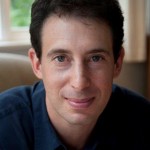 Walter Mosely talks about his two new speculative fiction novellas, the GIFT OF FIRE and ON THE HEAD OF A PIN; and sociologist Eric Klinenberg discusses his new book, GOING SOLO: The Extraordinary Rise and Surprising Appeal of Living Alone.
Walter Mosely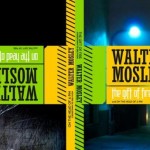 Walter Mosely is one of America's most prolific – and eclectic -writers. Best known for his Easy Rawlins detective novels, like Devil in a Blue Dress, he's also the author of nonfiction works like What Next: An African American Initiative Toward World Peace; screenplays; short stories and speculative fiction.
His latest works are two novellas of speculative fiction: THE GIFT OF FIRE and ON THE HEAD OF A PIN. Both are modern myths, whose allegorical frame allows the reader to imagine revolutionary leaps in consciousness.
Gift of Fire is a kind of sequel to the Greek myth of Prometheus set in the present time. In the ancient story, the Titan Prometheus was punished by the gods for bringing man the gift of fire. He was bound to a rock; his liver devoured every day by a giant eagle and then grown anew.
But in Mosely's The Gift of Fire, Prometheus is unbound and walks from his prison into present day South Central Los Angeles. There he finds young man to pass a higher kind of knowledge to, a spiritual fire that sparks a movement to save the world.
On The Head of A Pin situates itself in the tradition of speculative fiction to tell a story of mystical transcendance with a political kicker at the end.
"Joshua Winterland and Ana Fried are working at Jennings-Tremont Enterprises when they make the most important discovery in the history of this world — or possibly the next. JTE is developing advanced animatronics editing techniques to create high-end movies indistinguishable from live action. Longdead stars can now share the screen with today's A-list. But one night Joshua and Ana discover something lingering in the rendered footage…an entity that will lead them into a new age beyond the reality they have come to know."
Walter Mosley is the author of more than 37 books,and the winner of numerous awards, including an O. Henry Award, a Grammy and PEN America's Lifetime Achievement Award.
Excerpt from Gift of Fire at WV.net
Eric Klinenberg
In 1950, only 22 percent of American adults were single. Today, more than 50 percent of American adults are single, and 31 million—roughly one out of every seven adults—live alone. People who live alone make up 28 percent of all U.S. households, which makes them more common than any other domestic unit, including the nuclear family.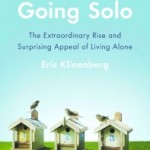 In his newest book, GOING SOLO, sociologist Eric Klinenberg proves these numbers are more than just a passing trend, they are evidence of a revolutionary shift in human history — the biggest demographic shift since the Baby Boom: we are learning to go solo, and crafting new ways of living in the process.
Eric Klinenberg is Professor of Sociology, Public Policy, and Media, Culture, and Communications at New York University, and editor of the journal Public Culture. In addition to Going Solo, he is the author of Fighting for Air, which we spoke to him about in 2007, and Heat Wave.