Podcast: Play in new window | Download
Subscribe: Apple Podcasts | RSS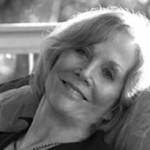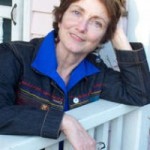 Novelist Jacqueline Sheehan talks about her latest work of fiction, PICTURE THIS. It's a sequel to her bestseller, LOST AND FOUND. And Jeanne Ray discusses her newest novel CALLING INVISIBLE WOMEN. It's about what happens when one woman discovers she has become invisible.

Jacqueline Sheehan
Jacqueline Sheehan's first breakout bestseller was the mystery novel, Lost and Found. It featured a newly widowed psychologist named Rocky who quits her job and moves to an island off the coast of Maine. There she finds a wounded black lab, Cooper, who heals her psychic wounds as she heals his physical ones.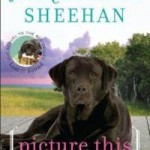 Now Rocky and Cooper are back with Sheehan's new book. It's called PICTURE THIS. This time, the wounded soul is a troubled young woman claiming a family connection to Rocky's late husband. Rocky embraces her as a link to her past and chance to redeem the future. But all is not as it seems — and Cooper the dog shows he has better instincts than some of the humans in the story.
Jacqueline Sheehan is a former psychologist and the author of two other novels, as well, Now and Then and A Comet's Tale.
Hear our 2007 interview with Jacqueline Sheehan about Lost and Found (the audio starts at 29:04.)
Jeanne Ray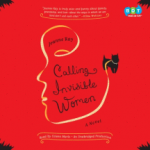 If you're anywhere past 40, especially if you are a woman, you've probably experienced the sudden sense that you are invisible. Heads don't turn the way they used to when you were young and nubile.
But what if you woke up one day and found that you really were invisible — as in, when you looked in the mirror, you saw nothing at all? That's what happened to Clover, the protagonist in Jeanne Ray's new novel, Calling Invisible Women. The funny thing is, her husband and son don't even notice she's invisible (although her best friend does.)
Eventually, Clover discovers she's not alone. She joins a support group for invisible women and together they unravel the cause of their condition — and learn some important lessons about themselves and how they want to relate to others.
Jeanne Ray worked as a registered nurse for forty years before she wrote her first novel at the age of sixty. She is the New York Times bestselling author of the novels Julie and Romeo, Julie and Romeo Get Lucky, Eat Cake, and Step-Ball-Change. She's also the mother of writer Ann Patchett.
Read an excerpt from Calling Invisible Women
Poems by Mary Oliver read on today's show by the poet
"Some Herons"
 "Bone"