Podcast: Play in new window | Download
Subscribe: Apple Podcasts | RSS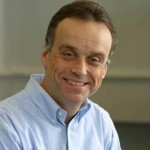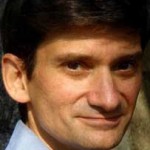 Andrew Nagorski talks about his book, HITLERLAND, a first-ever account of the American eyewitnesses to Hitler's rise to power. And novelist Jonathan Rabb discusses his latest in the Chief Inspector Nikolai Hoffner series, THE SECOND SON. It's about a Berlin detective in the midst of the Spanish Civil War.
Andrew Nagorski
History is usually written when the outcome of events is known and enough time has elapsed to judge what's happened. But the first draft of history is written by the eyewitnesses, when the course of events is not so easy to discern.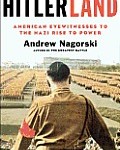 Take Nazi Germany. When Hitler began his rise to power, there were many who initially supported him, others who withheld judgment and still others who quickly saw the brutal nature of his regime.
Among those were some 150 American diplomats and journalists. They fell into all three categories — from the American who was Hitler's publicist to William Shirer, who early on took Hitler's accurate measure.
Now, journalist Andrew Nagorski has come out with the never-before-told story of these Americans, Hitlerland: American Witnesses To The Nazi Rise to Power.
Andrew Nagorski was a foreign correspondent and editor for Newsweek and now is Director of Public Policy for the EastWest Institute. In addition to HITLERLAND, he's the author of The Greatest Battle: Stalin, Hitler, and the Desperate Struggle for Moscow That Changed the Course of World War II.
Jonathan Rabb
In 1936, the Spanish fascists, led by Francisco Franco and supported by Hitler, took up arms to topple Spain's democratically elected leftist Republican government. The bloody Civil War that ensued took tens of thousands of lives — and Franco ruled as dictator until 1975.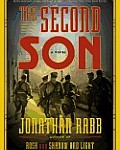 That war provides the setting for Jonathan Rabb's new novel, The Second Son, which opens with the Spanish Republican's aborted attempt to hold a counter-Olympics to those in Berlin.
The novel is the third in Rabb's trilogy about Chief Inspector Nikolai Hoffner of Berlin. Hoffner, a half-Jew in Hitler's Germany, travels to Spain to locate his second son Georg, who's gone missing in the sudden outbreak of the Spanish Civil War.
In Rabb's second book in the series, Shadow and Light, his protagonist Hoffner loses his first son to the Nazis. Now, in The Second Son, Chief Inspector Hoffner is determined to save the one son he can.
Jonathan Rabb is the author of two previous novels in the Chief Inspector Nikolai Hoffner series, Shadow and Light, and Rosa, as well as two other novels.