Podcast: Play in new window | Download
Subscribe: Apple Podcasts | RSS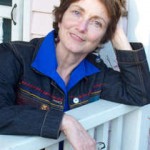 Jacqueline Sheehan talks about her new novel, NOW AND THEN. And host Francesca Rheannon talks with Sheehan about her previous novel, LOST AND FOUND in an archived interview from 2007.
[amazon-product align="right"]0061128643[/amazon-product]
How many times have you wished you could go back in time and change something so the troubles you're dealing with today never happened? Whether that can ever happen is an idea explored in Jacqueline Sheehan's new novel, NOW AND THEN.
It takes up the theme of trouble passed down through the generations. The novel travels back from the present day to a time in Ireland's history suffering under the boot heel of English rule. The year is 1844, just before the beginning of the great potato famine that was part of Ireland's long history of trouble. It's protagonists are entangled in their own troubles, but when they find themselves cast onto the Irish shore more than a hundred years ago, they are given the chance to free themselves from their present. They are helped by an extraordinary Irish wolfhound, named Madigan.
[amazon-product align="left"]0061547786[/amazon-product]
In the second half of the show, we air a 2007 interview with Jacqueline Sheehan about her bestselling novel, LOST AND FOUND. In it, a widowed psychologist finds the path to her own recovery from grief with the help of a black labrador retriever with a healing touch. Sheehan also explores the psychological disorder, anorexia, and the brain condition, synesthesia.
Sheehan's first novel is TRUTH. It's based on the life of Sojourner Truth. Read an excerpt.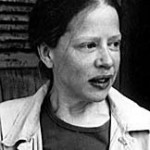 Pushcart Prize-winning poet Marianne Boruch reads the poem, "Happiness: Three Definitions" . The recording was made in 2009 when she came to Smith College to give a talk.