Podcast: Play in new window | Download
Subscribe: Apple Podcasts | RSS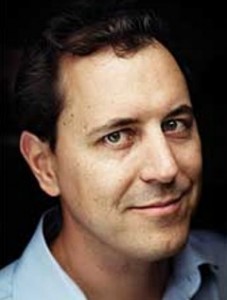 We talk with journalist Stephan Faris about his book, Forecast: The Consequences of Climate Change, from the Amazon to the Arctic, from Darfur to Napa Valley. We also air excerpts from an archived interview with actor Leonard Nimoy about his work as a photographer.
On June 26, the United States Congress passed the American Clean Energy and Security Act, or ACES, for short. It's the first attempt by Congress to tackle climate change, but many scientists (like climate scientist James Hansen) say its current targets fall far short of what's necessary to prevent what Stephan Faris predicts in his new book, [amazon-product text="FORECAST: The Consequences of Climate Change" type="text"]0805087796[/amazon-product]. (Read an Op-Ed by Paul Krugman making the same point.)
[amazon-product align="left"]0805087796[/amazon-product]
Faris traveled far and wide to report on how climate change is — and will — impact our world, even if we manage to keep global temperature rise to "only" 3 to 4 degrees Farenheit. (If we continue on the path of "business as usual", the rise will be more like 6 to 9 degrees, or more.) He went to Darfur, the Arctic Circle, the Napa Valley, Kashmir and other places to talk to people who are already feeling the heat from global warming. Faris connects the dots between a lot of hot button issues, including immigration, ethnic cleansing, the rise of xenophobic political parties, the spread of tropical diseases, and even the rise of insurance rates and problems in wine-growing regions in Europe and California.
In addition to writing FORECAST, Stephan Faris has written for Time Magazine, Fortune, The Atlantic Monthly, and Salon.com about a range international crises. He lives in Rome, where he might be facing creeping desertification from climate change.
[amazon-product align="right"]0979472725[/amazon-product]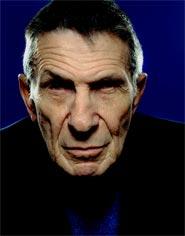 Leonard Nimoy talks to us about his photography book, [amazon-product text="THE FULL BODY PROJECT" type="text"]0979472725[/amazon-product], as well as photography as part of his creative process, acting, and being (and not being) Mr. Spock in this archived interview from October, 2007.
In addition to being a star on stage and film, Nimoy has also been a musician and as a photographer. He's been interested in photography since he was given a Brownie instamatic camera as a youngster. Â I spoke with him in 2007 about THE FULL BODY PROJECT. The book aims to liberate the image of the female body from the advertising industry's gaunt stereotypes. The women in it are portrayed in all their full-figured glory.