Podcast: Play in new window | Download
Subscribe: Apple Podcasts | RSS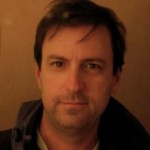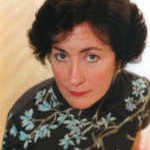 Guest host Christian McEwen talks with Welsh poet Gwyneth Lewis and Francesca Rheannon talks with Marshall Jon Fisher about one of the greatest tennis matches ever played: the 1937 Davis Cup final at Wimbledon. His book is A Terrible Splendor: Three Extraordinary Men, a World Poised for War, and the Greatest Tennis Match Ever Played. The movement to preserve Welsh culture and language in Britain has been a bitterly contested one by the British government. (The week this show was produced, Welsh folksinger Arfon Gwilym was denied a visa to enter the USA to represent Wales at the Smithsonian Institute's Folk Life festival in Washington, D.C. because he has a "criminal record": he was jailed three times years ago by the British government for his campaigns on behalf of the Welsh Language, including demanding bilingual road signs and the creation of a Welsh television channel.)
Welsh poet Gwyneth Lewis has been part of that movement. Appointed Wales's first National Poet from 2005, Lewis writes in both English and Welsh. She's published six books of poetry in Welsh and English, three libretti for Welsh National Opera, as well as a memoir about her battle with depression, [amazon-product text="Sunbathing in the Rain: A Cheerful Book on Depression" type="text"]1843105055[/amazon-product].
WV guest host Christian McEwen spoke with Lewis in February 2009, when she came to read at Smith College in Northampton, Massachusetts. This interview is part of an ongoing series she's producing with the Poetry Center at Smith and Writers Voice. It's called Sparks from the Anvil.
[amazon-product align="left"]0307393941[/amazon-product]
This week, the Wimbledon tennis championships are happening. As of today, the news is that Rafael Nadal has withdrawn from the games. That means no  rematch of last year's epic Wimbledon final with Roger Federer, which some have called the greatest tennis match ever played. My guest, Marshall Jon Fisher, disagrees. His book, [amazon-product text="A TERRIBLE SPLENDOR" type="text"]0307393941[/amazon-product] tells the fascinating story of an earlier match, which he thinks deserves the title of the greatest–one that took place as the world was tilting toward the cliff edge of World War II. It was the 1937 Davis Cup match between Don Budge, playing for the Americans, and Baron Gottfried von Cramm on the German team. Fisher takes the reader on a gripping play by play of the match. But he also places it within the context of the geopolitics and sexual mores of that time.