Podcast: Play in new window | Download
Subscribe: Apple Podcasts | RSS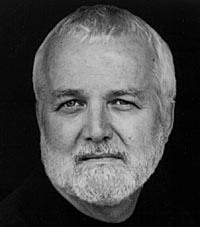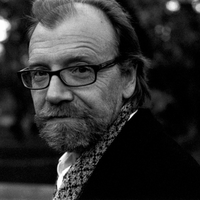 Novelist and short story writer Russell Banks talks about his new collection of stories, A PERMANENT MEMBER OF THE FAMILY. And George Saunders just received the National Book Award for his story collection, TENTH OF DECEMBER. We re-play Writers Voice associate producer Drew Adamek's February 2013 interview with Saunders in the second half of the show.
Russell Banks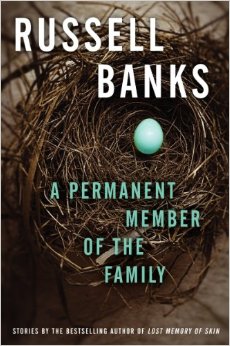 When writer Russell Banks was 12 years old, his father deserted the family. Perhaps that's why Banks is so attuned to the human need for connection — and the fragility of family bonds whose permanence we take for granted.
He also grew up on the poorer side of working class;  his sensitivity to the hidden injuries of class is an enduring feature of his work — think of his novels, Affliction and The Sweet Hereafter, as well as the last novel we spoke with him about, Lost Memory of Skin.
Banks' latest collection of stories, A PERMANENT MEMBER OF THE FAMILY is coming out November 12. It explores these themes: how people deal with the fraying of the ligaments of family and society that hold us together, both as individuals and as members of the whole.
Russell Banks is the author of 12 novels and six story collections, as well as several works of poetry and nonfiction. Lost Memory of Skin won the Carnegie Medal for Excellence in Fiction. Affliction and The Sweet Hereafter were made into films.
Hear our previous interviews with Banks about his novels, Lost Memory of Skin and The Reserve.
George Saunders
In February 2013, WV associate producer Drew Adamek interviewed one of his favorite authors, George Saunders, about his latest collection of stories, TENTH OF DECEMBER. The book was just announced as a finalist for the National Book Awards, so we thought it would be a good time to hear that interview again.
The bulk of Saunder's writing takes the short story form although he has also published a novella called the "The Brief and Frightening Reign of Phil", a children's book called "The Very Persistent Gappers of Frip" and an essay collection called "The Brain Dead Megaphone."
TENTH OF DECEMBER, is his fourth collection of short stories. Called "the best book you'll read this year", this deeply moving, yet nervously dark, collection of ten stories, most of which first appeared in the New Yorker, is a wide-ranging indictment of our consumer culture and a chronicle of disconnected loneliness filled with unforgettable and expertly drawn characters.
The stories range from "Victory Lap", in which a pair of socially disparate teenagers confront a sudden act of violence, to "Home" in which a soldier who committed war crimes in Iraq and is suffering from PTSD returns home to find that his domestic situation pushes him to the brink. The title story is about how a misfit ten-year old boy and an older man dying of cancer face their deaths in a frozen forest preserve.
George Saunders spoke with WV associate producer Drew Adamek about the collection and why the short story is such a powerful storytelling tool for him.
Read Saunders' story, "The Semplica-Girl Diaries"