Podcast: Play in new window | Download
Subscribe: Apple Podcasts | RSS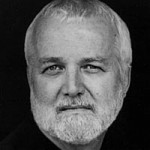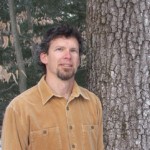 Russell Banks talks his acclaimed new novel, LOST MEMORY OF SKIN; Michael Wojtech tells how to identify trees in BARK and novelist Valerie Martin weighs in on writing fiction.
Russell Banks
Russell Banks tells the stories of working class people with a deep affection and respect: unsparing in painting the struggles of their lives, he shows the strengths they reach for in response.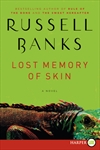 His latest novel, LOST MEMORY OF SKIN, continues this tradition. It tells the story of a young man, known only as The Kid. Cast out of society as a convicted sex offender, he's homeless, because he can't live anywhere within 2500 feet of where children may congregate. The only place available to him is a rough encampment under a causeway. Despite the stain of his crime, the reader's sympathies are with The Kid. That's because he seems like basically a good guy — he cares deeply for his pet iguana, he's harder on himself than he needs to be, and he's searching for a way to become a better person despite the attempts of society to slap him down at every turn. And we sense that his punishment is way out of proportion to his crime. Here's  quote from the New York Times review of the book:
As a vehicle [Banks] has created a memorable character, known as the Kid, a young man so lost and lonely and deprived it would take a heart of stone not to feel for him even at his most repulsive. Abandoned by his father, uncared for by his mother, it is no wonder that as a preteen without friends — except for his giant pet iguana, Iggy — the Kid fell into the dark Oz of online porn to assuage his isolation and boredom.
But LOST MEMORY OF SKIN is about more than one young sex offender. It holds up a mirror to society itself, showing the hypocrisy that leads it to ostracize a young man like The Kid, while pushing the pornographic currency of sex and violence in media and the culture.
Russell Banks' main works include the novels Cloudsplitter, The Sweet Hereafter, and Affliction. He won the John Dos Passos Prize for fiction in 1985 and was elected a Fellow of the American Academy of Arts and Sciences in 1996.
Read an excerpt from LOST MEMORY OF SKIN
Note to western Massachusetts listeners:
Russell Banks will be giving a reading at the Odyssey Bookshop in South Hadley, MA on Friday, October 14 at 7 pm.
Michael Wojtech
With ticks all the more more numerous these days, it's getting dangerous to go into the woods in summer. Fall and Winter are safer — but it can be hard for nature enthusiasts to identify the trees around them when they are leafless. But now, Michael Wojtech's new book BARK: A Field Guide to Trees of the Northeast has come to the rescue – perfect for cold weather forays into the woods.
Wojtech is a conservation biologist who's developed a handy scheme for identifying trees by their bark. It's not as straightforward as you may think, because bark, like our skin, changes over time. In helping the user pay attention to the changes, Wojtech says, BARK can enhance our overall appreciation for the natural world.
Michael Wojtech writes about, conducts workshops on, illustrates, and photographs the identifying characteristics, physiology, and ecology of trees.
Valerie Martin
Every year at Mount Holyoke College writers get together to talk about writing and publishing at the annual Write Angles Conference. This year, novelist Valerie Martin will be giving the keynote speech.
Martin's novels tend to have very strong female protagonists, like the main characters in her 2007 novel TRESPASS, which WV spoke to her about in early 2008. She's working these days on a historical novel and will be talking about writing historical fiction at WriterAngles 2011.
Hear the extended interview with Valerie Martin, where she talks more about writing historical fiction and also about her own literary influences.