Podcast: Play in new window | Download
Subscribe: Apple Podcasts | RSS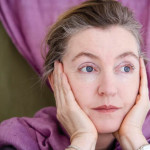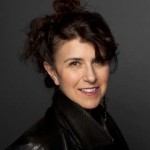 Rebecca Solnit talks about her latest book, THE FARAWAY NEARBY (Viking, 2013.) It weaves memoir, history and natural science into a contemplation of the stories that define, comfort, and entrap and free us. And Martine Bellen reads from and tells us about her new poetry collection, THE WABAC MACHINE (Furniture Press Books, 2013.)
 Rebecca Solnit
Human beings are storytellers at heart. Whether they are the stories we tell around the figurative campfire or those that tell us who we are, stories create the map by which we navigate our lives.
Rebecca Solnit's extraordinary new book, The Faraway Nearby, ponders the stories that comfort us, enchain us, and that can free us.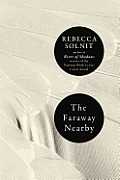 The book weaves its narrative from discursive threads of memoir, history and natural science. Empathy and imagination provide the warp and woof.
Solnit's personal stories — about her mother's decline from Alzeimer's, the author's brush with mortal illness, or rotting apricots — open to vistas of larger stories — about Arctic exploration, medicine and justice, and how society treats its outcasts.
Rebecca Solnit is the author of numerous books, including A Paradise Built in Hell and A Field Guide to Getting Lost. She's coming out with a new book about New Orleans, Unfathomable City, in November. In 2010 Utne Reader magazine named Solnit as one of the "25 Visionaries Who Are Changing Your World."
Read an excerpt from The Faraway Nearby
Martine Bellen
Reading the poetry of Martine Bellen is an excursion into a fascinating labyrinth of language that evokes multiple meanings. Her work is more to be experienced with the heart and soul than dissected with the mind.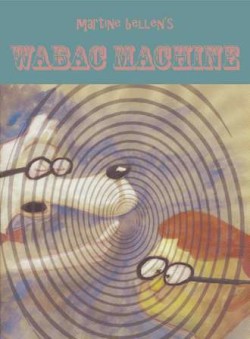 Her latest poetry collection is The Wabac Machine — with reference both to the Rocky and Bullwinkle Show, as well as to the past iterations of the internet. Fellow poet Charles North wrote:
Martine Bellen's psychological and linguistic adventures in poetry are unlike anyone else's. Celebrating the instabilities of our experience, her poems maneuver kaleidoscopically between ordinary life and myth or fairy tale, vital human concerns such as identity and dreamlike atmospheres where nothing stays as it appears for long. Her "host of unlikely divinities" display a reality that is never ordinary, always evocative.
Bellen is the author of eight collections of poetry including Tales of Murasaki and Other Poems, which won the National Poetry Series Award; as well as the novella 2X(Squared) and several librettos for opera. Bellen is a contributing editor of the literary journal Conjunctions.
A Zen practitioner, Bellen says there is an intimate connection between Zen Buddhism and poetry — a connection that informs her work. She explores that connection more deeply in the unabridged version of our conversation.