Podcast: Play in new window | Download
Subscribe: Apple Podcasts | RSS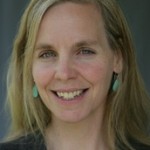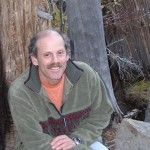 Ecologist Amy Seidl talks about FINDING HIGHER GROUND: Adaptation in a Warming World. And survival expert Matthew Stein talks about WHEN DISASTER STRIKES: A Comprehensive Guide for Emergency Planning and Crisis Survival. 
Amy Seidl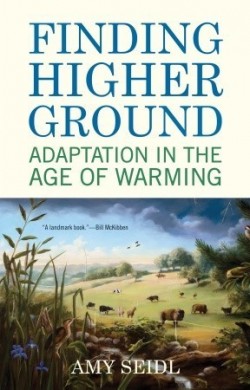 It's just turned Spring, but in many parts of the country, it already feels like summer. If it's in the 80's in March, what's it going to be like in August?
Allergies are up and a bumper crop in insect pests is expected. If temperatures break summer records like they have this winter, crops will suffer and death rates may soar from heat stroke.
And it's not just the weather. The New York Times reports that 3.7 million Americans live within a few feet of high tide and risk being hit by more frequent coastal flooding in coming decades because of the sea level rise caused by global warming.
In 2009, ecologist Amy Seidl came on WV to talk about her book, Early Spring. That book was about understanding global climate change by examining the signs of a warming world. Her new book, Finding Higher Ground, is about adapting to those changes, telling stories of climate resiliency.
 For example, new strains of rice are being grown in Vermont and architects are designing buildings that nurture their surrounding ecosystems. It's all part of a new consciousness of adaptation that works while we cut the greenhouse gas emissions that are causing the problem in the first place. And it's about hope.
Amy Seidl has taught in the Environmental Programs at Middlebury College and the University of Vermont.
Matthew Stein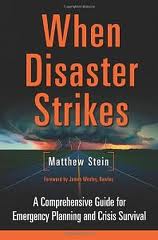 Adapting to a warming world is a project of decades, if not generations. But disasters are already becoming more frequent as the planet heats up. As we saw in Fukushima last year, when a tsunami caused nuclear meltdowns, natural disasters can lead to human-caused ones.
Matthew Stein wants you to be prepared. We spoke to him several years ago about his book, When Technology Fails — a guide to surviving what he calls the Long Emergency – one created by the convergence of peak oil, climate change, and the depletion of all kinds of resources from overpopulation. His new book, When Disaster Strikes: A Comprehensive Guide for Emergency Planning and Crisis Survival will help you get through the short and medium term.
Stein is an engineer, designer, and green builder. He lives and writes in the High Sierra Mountains of California.
Educational Resource: Become an Ecologist and learn the complexities of issues like global warming.