Podcast: Play in new window | Download
Subscribe: Apple Podcasts | RSS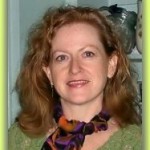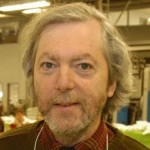 Novelist Cynthia Neale talks about NORAH: The Making of an Irish-American Woman in 19th-Century New York. And Kevin O'Hara talks about his new memoir, A LUCKY IRISH LAD. It's about growing up as an Irish immigrant in Massachusetts.
 Cynthia Neale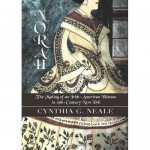 'Tis the week of St. Patrick's Day. What is it about this ethnic and religious festival that makes it so beloved even among Americans who are neither Irish nor Catholic? It must be more than the green beer.
Author Cynthia Neale thinks it has something to do with what the Irish can teach the world about surviving hardship armed with nothing but the indomitable human spirit.
That's because America didn't always treat the Irish who settled here as honored Americans. Fleeing the Great Potato Famine of 1846-1852, known to the Irish as un gurtha mór, they streamed into New York Harbor on steerage. What they left behind, in the words of one writer, was a calm, still horror" that "was all over the land."
But the clamor of the New World brought horrors of its own. During the 1850s, the Irish were looked upon in America as the lowest of the low.One immigrant wrote home,"Our position in America is one of shame and poverty." When they looked for work, they confronted signs saying "No Irish Need Apply." Some 80% of all infants born to Irish immigrants in New York City died.
This is the setting in which Cynthia Neale sets her protagonist, Nora McCabe in her novel, NORAH: The Making of an Irish-American Woman in 19th-Century New York. Â In two earlier novels for children, she followed Nora from Ireland, during the time of the Great Hunger, to New York City. By the time we meet her in this third novel, written for adults, Nora McCabe has pulled herself up by her scrappy bootstraps to become a journalist and then, a fighter for the Irish struggle for independence.
Kevin O'Hara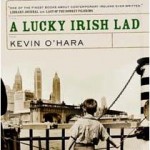 Kevin O'Hara first spoke with Writers Voice in 2006 about his memoir, The Last of the Donkey Pilgrims. [You can listen to the interview here.] It's about his circumambulation of Ireland on the back of a donkey.
His new memoir recounts his life as an immigrant, coming to America at the tender age of four from England. That's where his parents had first emigrated to find work during the Great Depression years of the 1930's.
But England was only a stepping stone to the hope of a better life in America. The family settled in the town of Pittsfield in western Massachusetts. Kevin O'Hara tells the story in A LUCKY IRISH LAD.
Kevin O'Hara is writing a third memoir, about his life as a psychiatric nurse. He was awarded the 2012 JFK Award for his two memoirs, LAST OF THE DONKEY PILGRIMS and A LUCKY IRISH LAD.
Special Note on a New Audiobook from Alphie McCourt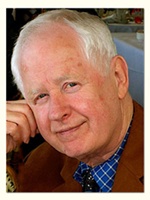 Alphie McCourt is the author of the memoir A Long Stone's Throw — which WV spoke to him about in 2009 [listen here] — and youngest brother of Frank McCourt, author of Angela's Ashes.
Now, just in time for St. Patrick's Day, he's published a new essay, Saint Patrick, the Banner, the Hat and the F.B.I., which he reads in his inimitable Irish brogue. The story strings together retellings of a few of McCourt's most memorable Saint Patrick's Days here in the USA. You can find the piece at iTunes and read a version of it here: